BLACK FRIDAY CROQUETTES CAT DOG CHEAP, CAT FRIDAY & DOG FRIDAY
Black Friday 2022 officially starts on November 25 but most e-commerce sites and online sales sites like Amazon, Cdiscount and Servicespouranimaux.com start Black Friday earlier a week in advance by offering Pre-Black Friday scheduled for November 18, 2022.
"Black Friday" is a little ahead this year for the benefit of Internet users and consumers who will be able to start their Black Friday this Friday, November 18 and shop for bargains and promo sales in store and on the internet.
Pet owners dogs, cats or nac's also benefit from enticing promotional offers with Black Friday cat dog kibble which is highlighted by all pet stores and online pet stores.
Exclusively, the servicespouranimaux.com site presents its private sales "Dog Friday" "Cat Friday" "Rodent Friday" "Bird Friday" "Farmyard Friday" from Friday 18 November with a large selection and a wide range of animal accessories and food for dogs, cats, rodents, birds and farm animals selected and delivered to your home anywhere in France (excluding Corsica).
All pet products for sale are guaranteed high quality whether it is natural cat kibble, cat kibble with natural ingredients, premium kibble cat or natural dog kibble, dog kibble with natural ingredients and premium dog kibble.
Example of Black Friday cheap cat kibble or Cat Friday:
(WEB PROMO EXCLUSIVELY ON SERVICESPOURANIMAUX.COM)
PACK 40 KG - Kibbles with natural chicken ingredients ADULT CATS (2 bags of 20 kg)
COTAGRO DAILY MENU PREMIUM
CLICK ON THE IMAGE BELOW TO SEE THE DETAILS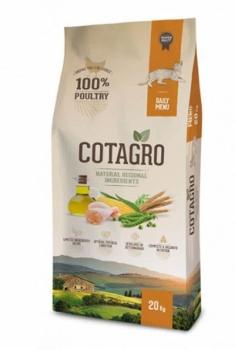 PROMO PRICE 40 KG : 95.90 € TTC - DELIVERY INCLUDED - DELIVERY WHOLE FRANCE (EXCLUDING CORSICA)
OR 2.40 € TTC POUND PER KILO
Example of Black Friday cheap dog kibble or Dog Friday:
(WEB PROMO EXCLUSIVELY ON SERVICESPOURANIMAUX.COM)
PACK 40 KG - Kibbles complete and balanced formula ADULT DOGS all sizes (2 bags of 20 kg)
F1 JUST NUTRITION
CLICK ON THE IMAGE BELOW TO SEE THE DETAILS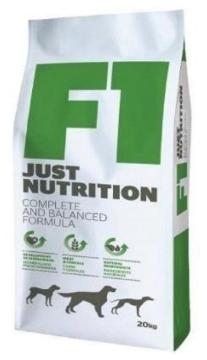 PROMO PRICE 40 KG : 68.90 € TTC - DELIVERY INCLUDED - DELIVERY WHOLE FRANCE (EXCLUDING CORSICA)
OR 1.72 € TTC POUND PER KILO
Discover the Pet Shop: