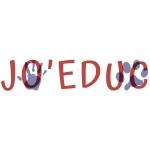 "JO'EDUC"
Dog training
Canine behaviorism
Adult Dog & Puppy
Your specialist "JO'EDUC" offers you his animal services:
_ canine educator, adult dog educator, puppy educator
_ dog trainer (obedience, uncleanliness, aggressiveness)
_ positive and natural methods (no choke collar, no electric collar, no spike collar)
_ canine behaviorist (behavioral disorders...)
_ home interventions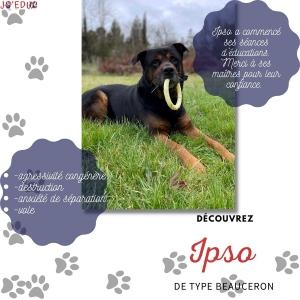 Interventions in Cognac and in the Charente 16 department.
(see at the bottom of the page the list of municipalities of intervention)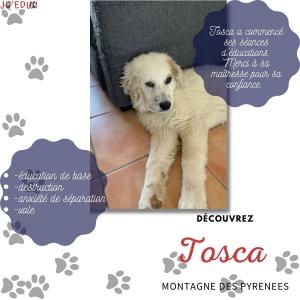 For all information and reservations, please contact me.
Contact "JO'EDUC" by phone at 07.51.61.18.75
by email: johanna.pro28@gmail.com
website : Home | JO'EDUC
JO'EDUC
Cognac
Charente 16
Facebook page : JO'ÉDUC | Facebook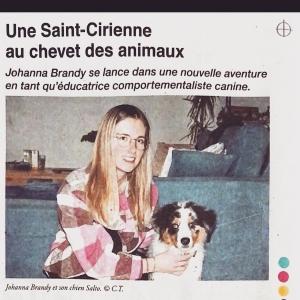 List of communes of intervention in the Charente 16 department:
Cognac, Saint-Brice, Javrezac, Châteaubernard, Merpins, Saint-Laurent-de-Cognac, Gimeux, Genté, Gensac-la-Pallue, Bourg-Charente, Segonzac, Mainxe, Ars, Salles-d'Angles, Angeac-Champagne, Celles, Juillac-le-Coq, Verrières, Saint-Fort-sur-le-Né, Saint-Preuil, Bouteville, Bonneuil, Eraville, Bellevigne, Touzac, Nonaville, Viville, Vignolles, Birac, Etriac, Mainfonds, Champagne-Vigny, Péreuil, Saint-Bonnet, Saint-Palais-du-Né, Criteuil-la-Magdeleine, Lachaise, Barret, Barbezieux-Saint-Hilaire, Saint-Hilaire, Montchaude, Guimps, Lamérac, Reignac, Condéon, Le Tâtre, Salles-de-Barbezieux, Saint-Aulais-la-Chapelle, Bessac, Brie-sous-Barbezieux, Challignac, Poullignac, Deviat, Berneuil, Chillac, Oriolles, Touvérac, Chantillac, Boisbreteau, Passirac, Brossac, Châtignac, Brie-sous-Chalais, Saint-Martial, Sainte-Souline...