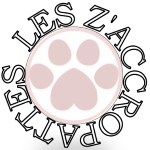 "The Z'accropattes"
Dog training
Behaviorism
Animal mediation
Your specialist "Les Z'accropattes" offers you his animal services:
_ canine educator, adult dog educator, puppy educator
_ dog trainer, dog sport, agility...
_ canine behaviorist (analysis and behavioral assessment, behavioral disorders ...)
_ animal mediation (special intervention, intervention of schools and socio-cultural centres)
"Les Z'accropattes" has the certifications of canine behaviorist educator, ACACED for the care of animals, animal mediation worker, PECCRAM intervener (Education Program for Dog Knowledge and the Risk of Accident by Bites).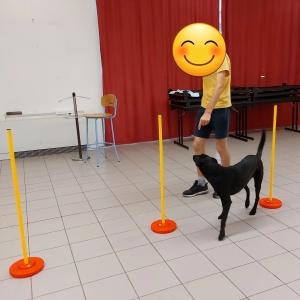 Interventions in Saintes, Pons, Archiac and the surrounding area in the Charente-Maritime department 17 + Charente 16.
(see at the bottom of the page the list of communes of intervention in the department 17 Charente-Maritime)
For all information and reservations, please contact me.
Contact "Les Z'accropattes" by phone at 06.46.01.98.91
by email: sabrinayollin@hotmail.fr
website: Les Z'accropattes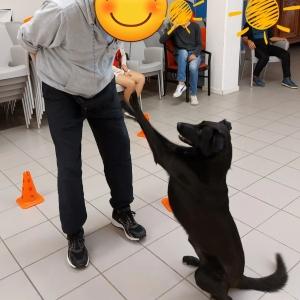 The Z'accropattes
Saintes / Pons / Archiac
Charente-Maritime 17
Facebook page : Les Z'accropattes | Facebook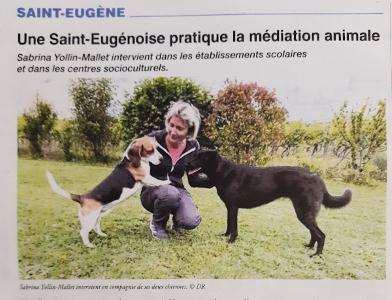 List of communes of intervention in the department 17 Charente-Maritime:
Saintes, Les Gonds, Courcoury, Chaniers, Pessines, Varzay, La Clisse, Luchat, Pisany, Chermignac, Préguillac, Thénac, La Jard, Berneuil, Colombiers, Beillant, Dompierre-sur-Charente, Saint-Sever-de-Saintonge, Rouffiac, Saint-Sauvant, Saint-Césaire, La Chapelle-des-Pots, Saint-Bris-des-Bois, Fontcouverte, Chérac, Salignac-sur-Charente, Montils, Pérignac, Saint-Léger, Villars-en-Pons, Bougneau, Pons, Jazennes, Tanzac, Gémozac, Cravans, Saint-Simon-de-Pellouaille, Rioux, Saint-André-de-Lidon, Thaims, Montpellier-de-Médillan, Virollet, Givrezac, Saint-Quantin-de-Rançanne, Mazerolles, Fléac-sur-Seugne, Mosnac, Marignac, Chadenac, Biron, Echebrune, Jarnac-Champagne, Chadenac, Neuillac, Sainte-Lheurine, Arthenac, Saint-Eugène, Archiac, Moings, Réaux, Clam, Antignac, Saint-Georges-Antignac, Clion, Brie-sous-Archiac, Saint-Ciers-Champagne, Meux, Saint-Martial-de-Vitaterne, Saint-Germain-de-Lusignan, Jonzac...