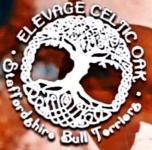 "Celtic Oak"
Dog training
Canine behaviorism
Family canine pension
Your specialist "Celtic Oak" offers you his animal services:
_ canine educator, adult dog educator, puppy educator
_ dog trainer, dog sports, cani-hiking...
_ canine behaviorist (analysis and behavioral assessment...)
_ family dog boarding house, family pet boarding (open 7 days a week)
"Celtic Oak" has ACACED certifications for animal care and canine educator.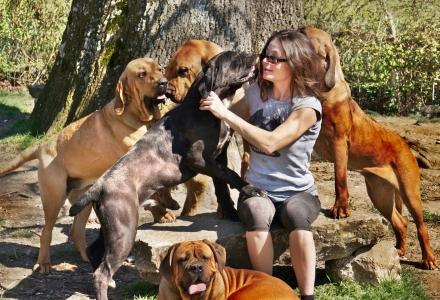 Dog training in Mialos near Pau and Orthez in the Department of Pyrénées-Atlantiques 64.
(see at the bottom of the page the list of communes of intervention in the department 64 Pyrénées-Atlantiques)
For all information and reservations, please contact me.
Contact "Celtic Oak" by phone at 06.52.82.28.33
by email: theoaks@live.fr
website: Celtic Oak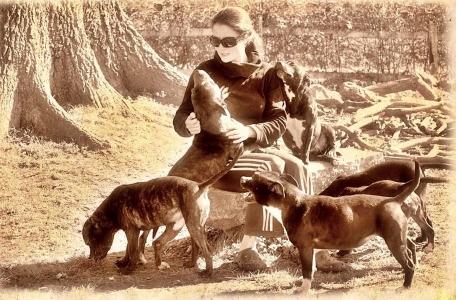 Celtic Oak
Pau / Orthez
Pyrénées-Atlantiques 64
Facebook page: Celtic Oak | Facebook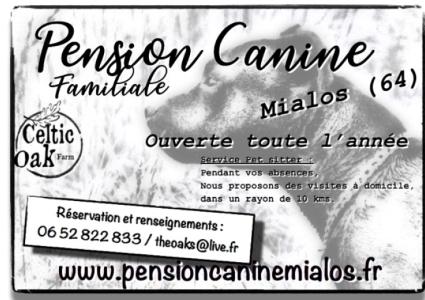 List of communes of intervention in the department 64 Pyrénées-Atlantiques:
Pau, Orthez, Gelos, Bizanos, Jurançon, Mazères-Lezons, Idron-Ousse-Sendets, Idron, Lée, Meillon, Saint-Faust, Aubertin, Lacommande, Artiguelouve, Laroin, Lescar, Poey-de-Lescar, Siros, Aussevielle, Denguin, Tarsacq, Abos, Pardies, Cuqueron, Monein, Lahourcade, Vielleségure, Mourenx, Os-Marsillon, Labastide-Cézéracq, Bougarber, Uzein, Caubios-Loos, Sauvagnon, Serres-Sainte-Marie, Mazerolles, Momas, Doazon, Viven, Thèze, Lème, Séby, Mialos, Méracq, Garlède-Mondebat, Claracq, Lalonquette, Carrère, Miossens-Lanusse, Auriac, Astis, Vignes, Arzacq-Arraziguet, Malaussanne, Boueilh, Garlin, Moncla, Castetpugon, Lannecaube, Lalongue, Vialer, Larreule, Pomps, Géus-d'Arzacq, Garos, Morlanne, Casteide-Candau, Saint-Médard, Hagetaubin, Mesplède, Balansun, Doazon, Arthez-de-Béarn, Lacq, Mont, Argagnon, Maslacq, Sarpourenx, Castétis, Biron, Sallespisse, Sault-de-Navailles, Saint-Boès, Sainte-Suzanne, Laneplaa, Bonnut...