"NAT'UROPATHE"
Animal Naturopathy
Clay Therapy - Phytotherapy - Aromatherapy
Your specialist "NAT'UROPATHE" offers you its animal naturopathy services:
_ animal naturopath, canine naturopath, feline naturopath, equine naturopath, farm animal naturopath
_ clay therapy for animals, animal phytotherapy, animal aromatherapy
_ physical and mental well-being of pets
_ animal care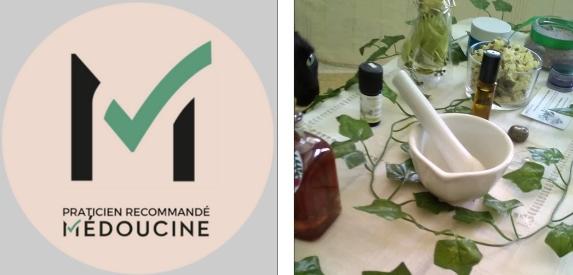 Animal naturopath practice located in Jausiers near Barcelonnette and home interventions around Digne-les-Bains, Manosque, Forcalquier, Castellane and everywhere in the department Alpes-de-Haute-Provence 04.
(see at the bottom of the page the list of municipalities of intervention in the department 04 Alpes-de-Haute-Provence)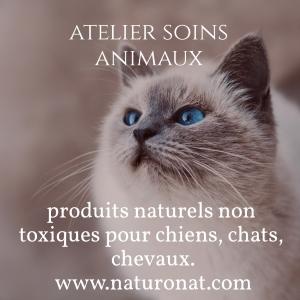 For all information and reservations, please contact me.
Contact "NAT'UROPATHE" by phone at 06.89.93.59.23
by email: forestnathalie29@gmail.com
Website : Nat'uropathe

NAT'UROPATHE
Barcelonnette / Digne-les-Bains / Manosque
Alpes-de-Haute-Provence 04
Facebook page: Nat'uropathe | Facebook
List of communes of intervention in the department 04 Alpes-de-Haute-Provence:
Barcelonnette, Digne-les-Bains, Manosque, Forcalquier, Castellane, Jausiers, Faucon-de-Barcelonnette, Saint-Pons, Le Sauze, Enchastrayes, Uvernet-Fours, Pra-Loup, Les Thuiles, Méolans-Revel, La Romèyère, Le Lauzet-Ubaye, Saint-Vincent-les-Forts, La Condamine-Châtelard, Ste-Anne, Saint-Paul-sur-Ubaye, Meyronnes, Larche, Montclar, Seyne, Selonnet, Saint-Martin, Les Rougiers, Le Vernet, Verdaches, Barles, Prads-Haute-Bléone, Le Seignus, Beaujeu, Blégiers, La Javie, Le Brusquet, La Robine-sur-Galabre, Colmars, Villars-Colmars, Beauvezer, Marcoux, Draix, Archail, Authon, Mélan, Le Castellard-Mélan, Hautes-Duyes, Thoard, Champtercier, Barras, Thorame-Basse, Thorame-Haute, La Batie, Lambruisse, Tartonne, Argens, Clumanc, Entrages, Les Dourbes, Gaubert, Aiglun, Saint-Jurson, Mallemoisson, Espinouse, Mirabeau, Châteauredon, Chabrières, La Mure-Argens, Saint-André-les-Alpes, Moriez, Saint-Lions, Saint-Jacques, Barrème, Chaudon-Norante, Angles, Saint-Julien-du-Verdon, Allons, Vergons, Senez, Majastres, Trévans, Estoublon, Saint-Jurs, Blieux, Demandolx, La Garde, Chasteuil, Taulanne, Robion, Eoulx, Moustiers-Sainte-Marie, Puimoisson, Roumoules, Riez, Valensole, Allemagne-en-Provence, Brunet, Saint-Julien-d'Asse, Bras-d'Asse, Entrevennes, Le Castellet, Oraison, La Brillanne, Villeneuve, Volx, Dauphin, Saint-Maime, Niozelles, Mane, Saint-Martin-les-Eaux, Sainte-Tulle...
animal naturopath Digne-les-Bains, animal naturopath Barcelonnette, animal naturopath Manosque, animal naturopath Alpes-de-Haute-Provence, animal naturopathy Digne-les-Bains, animal naturopathy Barcelonnette, animal naturopathy Manosque, animal naturopathy Alpes-de-Haute-Provence, canine naturopath Digne-les-Bains, canine naturopath Barcelonnette, canine naturopath Manosque, canine naturopath Alpes-de-Haute-Provence, feline naturopath Digne-les-Bains, feline naturopath Barcelonnette, feline naturopath Manosque, feline naturopath Alpes-de-Haute-Provence, equine naturopath Digne-les-Bains, equine naturopath Barcelonnette, equine naturopath Manosque, equine naturopath Alpes-de-Haute-Provence,