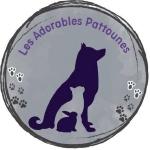 "The Adorable Pattounes"
Animal taxi
Transport of animals dog cat nac
Pet sitting
Your specialist "Les Adorables Pattounes" offers you his animal services:
_ animal taxi, dog taxi, cat taxi, nac taxi
_ transport of live animals
_ pet sitting dog cat nac
_ dog walking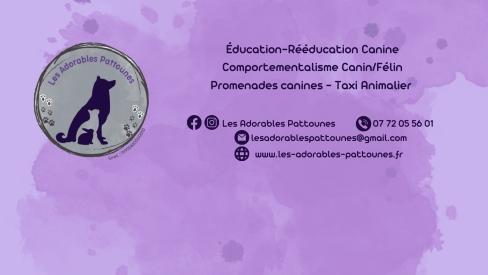 Animal taxi Le Puy-en-Velay, Yssingeaux, Monistrol-sur-Loire and everywhere in the department Haute-Loire 43 + Loire 42.
(see at the bottom of the page the list of communes of intervention in the department 43 Haute-Loire)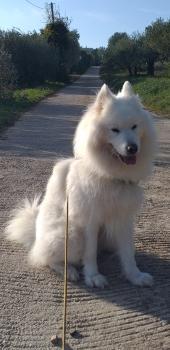 For all information and reservations, please contact me.
Contact "Les Adorables Pattounes" by phone at 07.72.05.56.01
by email: lesadorablespattounes@gmail.com
Website: les-adorables-pattounes.fr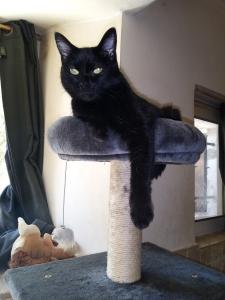 THE ADORABLE PATTOUNES
Le Puy-en-Velay / Yssingeaux / Monistrol-sur-Loire
Haute-Loire 43
Facebook page: Les Adorables Pattounes | Facebook
List of communes of intervention in the department 43 Haute-Loire:
Le Puy-en-Velay, Yssingeaux, Monistrol-sur-Loire, Brioude, La Séauve-sur-Semène, Pont-Salomon, Saint-Ferréol-d'Auroure, Aurec-sur-Loire, Malvalette, Saint-Just-Malmon, Valprivas, Tiranges, Boisset, Saint-Pal-de-Chalencon, La Chapelle-d'Aurec, Saint-Victor-Malescours, Saint-Romain-Lachalm, Saint-Pal-de-Mons, Sainte-Sigolène, Les Villettes, Cublaise, Beauzac, Solignac-sous-Roche, Saint-Julien-d'Ance, Saint-Georges-Lagricol, Saint-Pierre-du-Champ, Chamalières-sur-Loire, Saint-Maurice-de-Lignon, Grazac, Lapte, Dunières, Montfaucon-en-Velay, Chomelix, Bellevue-la-Montagne, Saint-Geneys-près-Saint-Paulien, Saint-Paulien, Lissac, Blanzac, Saint-Vincent, Beaulieu, Rosières, Mézères, Saint-Julien-du-Pinet, Echabrac, Bessamorel, Beaux, Peyre, Chenereilles, Tence, Saint-Jeures, Araules, Queyrières, Les Sauvages, Saint-Etienne-Lardeyrol, Saint-Hostien, Blavozy, Céaux, Malrevers, Lavoûte-sur-Loire, Durianne, Le Monteil, Chadrac, Polignac, Le Mas-de-Tence, Le Chambon-sur-Lignon, Mazet-Saint-Voy, Champclause, Montusclat, Saint-Julien-Chapteuil, Saint-Pierre-Eynac, Les Vastres, Fay-sur-Lignon, Saint-Front, Laussonne, Moudeyres, Freycenet-la-Tour, Le Monastier-sur-Gazeille, Chadron, Arsac-en-Velay, Coubon, Saint-Germain-Laprade, Brives-Charensac, Cussac-sur-Loire, Vals-près-le-Puy, Espaly-Saint-Marcel, Ceyssac, Saint-Vidal, Chaspuzac, Loudes, Borne, Vergezac, Saint-Privat-d'Allier, Saint-Didier-d'Allier, Monistrol-d'Allier, Saint-Bérain, Prades, Cubelles, Saint-Jean-Lachalm...