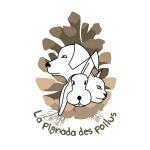 "La Pignada des Poilus"
Transport of animals
Animal taxi dog cat nac
Landes 40
Your specialist "La Pignada des Poilus" offers you his animal services:
_ animal taxi
_ transport of animals dog cat nac
(vehicle equipped and approved by the veterinary services and the DREAL)

"La Pignada des Poilus" has certification from the Departmental Directorate for the Protection of Populations as well as the certification of Professional Aptitude for the Transport of Live Animals (CAPTAV).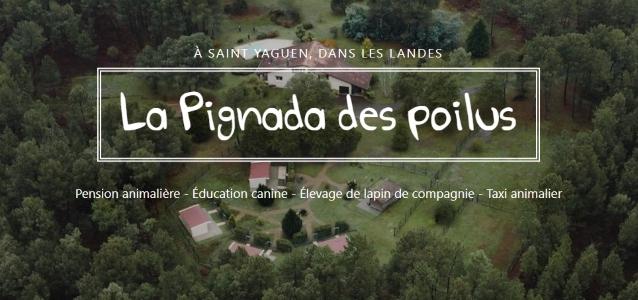 Interventions in Saint-Yaguen, Mont-de-Marsan, Dax, Mimizan, Biscarrosse and everywhere in the department of Landes 40.
(see at the bottom of the page the list of municipalities of intervention)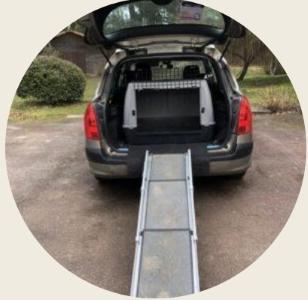 For all information and reservations, please contact us.
Contact "La Pignada des Poilus" by phone at 06.02.16.09.75
website: La Pignada des Poilus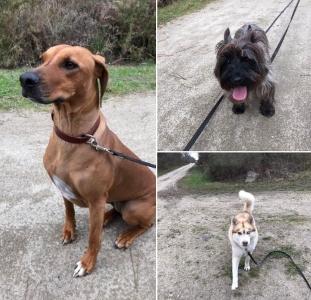 La Pignada des Poilus
Saint-Yaguen / Mont-de-Marsan
Landes 40
Facebook page : La Pignada des Poilus | Facebook
List of municipalities of interventions and care with our animal taxi:
Saint-Yaguen, Mont-de-Marsan, Meilhan, Carcen-Ponson, Souprosse, Aurice, Haut-Mauco, Bas-Mauco, Saint-Sever, Benquet, Bretagne-de-Marsan, Bascons, Castandet, Saint-Pierre-du-Mont, Laglorieuse, Bougue, Saint-Avit, Gaillères, Lacquy, Saint-Justin, Roquefort, Montaut, Mugron, Doazit, Horsarrieu, Hagetmau, Montfort-en-Chalosse, Pontonx-sur-l'Adour, Carcarès-Sainte-Croix, Tartas, Lesgor, Carcen-Ponson, Beylongue, Ousse-Suzan, Geloux, Ygos-Saint-Saturnin, Rion-des-Landes, Laluque, Taller, Castets, Lesperon, Magescq, Arengosse, Morcenx-Bourg, Morcenx-la-Nouvelle, Luglon, Onesse-Laharie, Mézos, Saint-Julien-en-Born, Lit-et-Mixe, Lévignacq, Linxe, Vielle-Saint-Girons, Léon, Saint-Girons-en-Marensin, Soustons, Tosse, Seignosse, Hossegor, Capbreton, Saint-Vincent-de-Tyrosse, Labenne, Ondres, Tarnos, Saint-Martin-de-Seignanx, Saint-André-de-Seignanx, Sainte-Marie-de-Gosse, Dax, Saint-Paul-lès-Dax, Mées, Narrosse, Hinx, Moliets-et-Maa, Mimizan, Mimizan-Plage, Saint-Paul-en-Born, Biscarrosse, Biscarrosse-Plage, Parentis-en-Born, Ychoux, Pissos, Labouheyre...