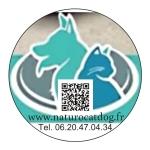 "Naturocatdog"
Animal training
Dog first aid training
Feline first aid training
Animal training center "Naturocatdog":
_ animal first aid training, canine first aid training, feline first aid training
_ training 1st rescue Canine / Feline (PSCF) level 1 and 2
For individuals and professionals in the animal world, become an animal rescuer
Full-France face-to-face distance animal training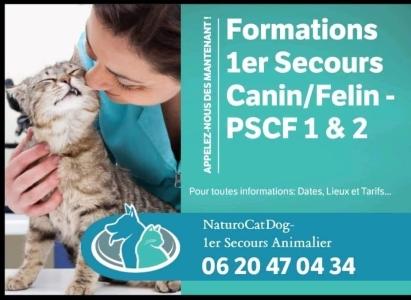 Training 1st Animal Rescue canine and feline in Toulouse in the department Haute-Garonne 31.
(see at the bottom of the page the list of municipalities close to the training center)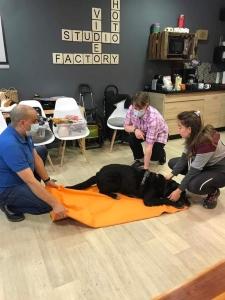 For all information and reservations, please contact us.
Contact "Naturocatdog" by phone at 06.20.47.04.34
by email: naturocatdog@gmail.com
Website: Naturocatdog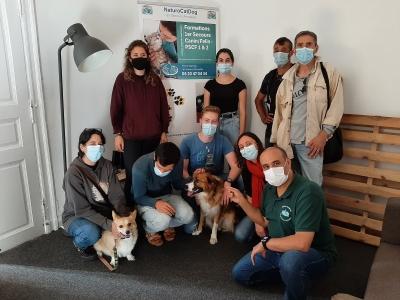 NATUROCATDOG
Toulouse
Haute-Garonne 31
Facebook page: Naturocatdog | Facebook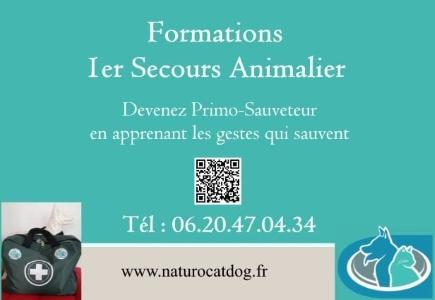 List of communes near the animal training center in Toulouse 31 Haute-Garonne:
L'Union, Saint-Jean, Montrabé, Balma, Quint-Fonsegrives, Saint-Orens-de-Gameville, Ramonville-Saint-Agne, Portet-sur-Garonne, Cugnaux, Plaisance-du-Touch, La Salvetat-Saint-Gilles, Tournefeuille, Colomiers, Blagnac,
Beauzelle, Aucamville, Launaguet...