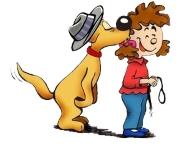 "FriendsDogs76"
Dog training
Dog trainer training
Canine behavior training
Your specialist "AmisDogs76" offers you his animal services:
_ trainer dog trainer, dog trainer trainer, dog behaviorist training
_ theoretical course, practical course (400 hours of training)
(adult dog trainer training, puppy trainer training, morphology and abnormality of the dog, sensory aptitude of canids, dog diseases, dog emergencies, care and food of the dog, methods and techniques canine education, canine behaviors, legislation and regulations ...)
Dog educator training in Rouen and the surrounding area in the Seine-Maritime department 76 + Eure 27
(see at the bottom of the page the list of municipalities of intervention)

For all information and reservations, please contact me.
Contact "AmisDogs76" by phone at 06.43.86.35.92
by email: jmtierce@amisdogs76.fr
website: amisdogs76.fr
AMISDOGS76
Croisy-sur-Andelle / Rouen
Seine-Maritime 76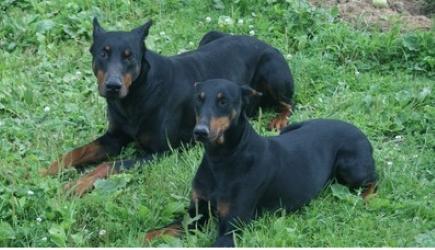 List of communes of intervention in the Seine-Maritime department 76 :
Rouen, Bihorel, Bois-Guillaume, Isneauville, Quincampoix, Vert-Galant, Saint-André-sur-Cailly, L'Epinay, Fontaine-le-Bourg, Mont-Cauvaire, Anceaumeville, Cailly, Clères, Le Thil, Le Bocasse, Eslettes, Pavilly, Becquigny, Langrume, Hardouville, Barentin, Montville, Villers, Roumare, Malaunay, Bosc-Guérard-Saint-Adrien, Saint-Georges-sur-Fontaine, Vieux-Manoir, Sainte-Croix-sur-Buchy, Saint-Jean-du-Cardonnay, Le Houlme, Houppeville, Notre-Dame-de-Bondeville, Maromme, La Vaupalière, Déville-lès-Rouen, Mont-Saint-Aignan, Montigny, Canteleu, Ambourville, Hénouville, Duclair, Berville-sur-Seine, Anneville-Ambourville, Bardouville, Saint-Martin-de-Boscherville, Quevillon, Le Mesnil-sous-Jumièges, Yville-sur-Seine, Heurteauville, Le Trait, Saint-Pierre-de-Manneville, Le Petit-Quevilly, Le Grand-Quevilly, Petit-Couronne, Grand-Couronne, Sahurs, Caumont, Mauny, Moulineaux, Cléon, Oissel, Elbeuf, Saint-Aubin-lès-Elbeuf, Saint-Pierre-lès-Elbeuf, Caudebec-lès-Elbeuf, Sotteville-lès-Rouen, Amfreville-la-Mi-Voie, Saint-Etienne-du-Rouvray, Le Mesnil-Esnard, Bonsecours, Darnétal, Bois-d'Ennebourg, Martainville-Epreville, Mesnil-Raoul, Fresne-le-Plan, Auzouville-sur-Ry, Croisy-sur-Andelle, Ry, Grainville-sur-Ry, Morville-sur-Andelle, La Haye, Nolléval, Montagny, Bruquedalle, Beauvoir-en-Lyons, Hodeng-Hodenger, Mésangueville, Sigy-en-Bray, Avesnes-en-Bray, Gournay-en-Bray, Elbeuf-en-Bray, Cuy-Saint-Fiacre, Dampierre-en-Bray...
List of communes in the Eure 27 department:
Les Andelys, Les Trois Lacs, Muids, Bouafles, Cléry, Villers, Lébécourt, Saint-Etienne-du-Vauvray, Saint-Pierre-du-Vauvray, Incarville, Louviers, Pinterville, Vironvay, Heudebouville, Fontaine-Bellenger, Villers-sur-le-Roule, Le Val-d'Hazey, Gaillon, Le Mesnil-Bellanguet, Longuemare, Léomesnil, Frenelles-en-Vexin, Hacqueville, Flumesnil, Les Thilliers-en-Vexin, Gamaches-en-Vexin, Provement, Etrépagny, Saussay-la-Campagne, Ecouis, Villerest, Bacqueville, Marcouville, Fresne-l'Archevêque, Amfreville-sous-les-Monts, Pont-Saint-Pierre, Poses, Pîtres, Alizay, Igoville, Val-de-Reuil, Le Vaudreuil, Radepont, Grainville, Fleury-sur-Andelle, Charleval, Ménesqueville, Rosay-sur-Lieure, Lisors, Puchay, Morgny, Lyons-la-Forêt, Lorleau, Beauficel-en-Lyons, Lilly, Fleury-la-Forêt, Bosquentin, Bézu-la-Forêt, Martagny, Mesnil-sous-Vienne, Mainneville, Le Tronquay, Ecorcheval, Vascoeuil, Perruel, Les Hogues, Perriers-sur-Andelle, Vandrimare, Bourg-Beaudouin...