"Cat'Pattes Propre"
Mobile grooming salon
Dog cat groomer at home
Your mobile grooming salon "Cat'Pattes Propres" offers you its animal care services:
_ Mobile grooming salon fully equipped with any comfort and autonomy
_ Mobile groomer for dogs and cats
_ Pet grooming at home
_ baths, nail trimming, eye and ear cleaning, scissor cutting, mowing and waxing.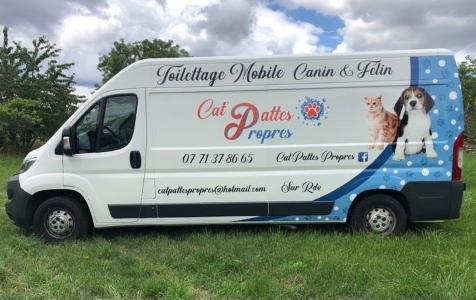 Interventions in Champlitte, Dampierre-sur-Salon and surroundings in the department Haute Saône 70 + Côte-d'Or 21 + Haute-Marne 52.
(see at the bottom of the page the list of communes of intervention in the department 70 Haute Saône)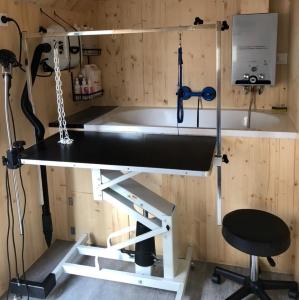 For all information and reservations, please contact me.
Contact "Cat'Pattes Propres" by phone at 07.71.37.86.65
by email: catpattespropres@hotmail.com
Facebook page: Cat'Pattes Propres | Facebook
CAT'PATTES PROPRES
Champlitte / Dampierre-sur-Salon
Haute Saône 70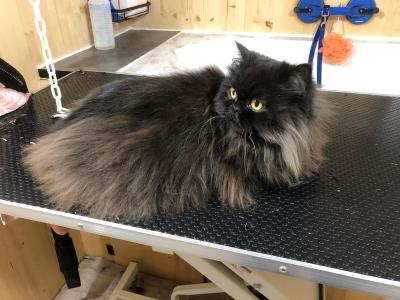 List of communes of intervention in the department 70 Haute Saône:
Percey-le-Grand, Leffond, Montarlot-lès-Champlitte, Champlitte, Margilley, Neuvelle-lès-Champlitte, Framont, Achey, Delain, Denèvre, Montot, Courtesoult, Larret, Pierrecourt, Frettes, Argillières, Fouvent-le-Bas, Saint-Andoche, Fouvent-Saint-Andoche, Francourt, Renaucourt, Villers-Vaudey, Ecuelle, Vars, Oyrières, Fahy-lès-Autrey, Auvet-et-la-Chapelotte, Chargey-lès-Gray, Bouhans, Autrey-lès-Gray, Nantilly, Gray, Arc-lès-Gray, Gray-la-Ville, Velet, Mantoche, Ancier, Battrans, Echevanne, Velesmes-Echevanne, Nantouard, Saint-Broing, Sauvigney-lès-Gray, Angirey, Igny, Sainte-Reine, La Chapelle-Saint-Quillain, Quitteur, Autet, Vereux, Montureux-et-Prantigny, Savoyeux, Seveux, Vaudey, Ray-sur-Saône, Charentenay, Vanne, Lavoncourt, Membrey, Vaite...