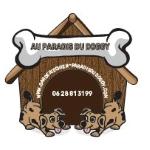 "Paradise of Doggy"
Pet sitting
Canine pension
Dog walking
Your specialist "Au Paradis du Doggy" offers you his animal services:
_ dog sitter
_ dog walker
_ canine boarding house, dog daycare
Secure land in a quiet area, leisure park 50m², individual boxes, games, swimming pool ...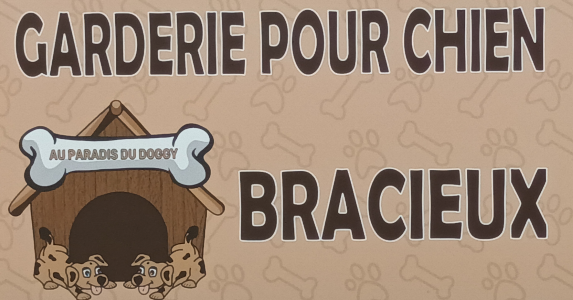 Pension for dogs located in Bracieux near Blois, Chambord in the Loir-et-Cher 41 department.
(see at the bottom of the page the list of municipalities close to the dog daycare in the 41 Loir-et-Cher)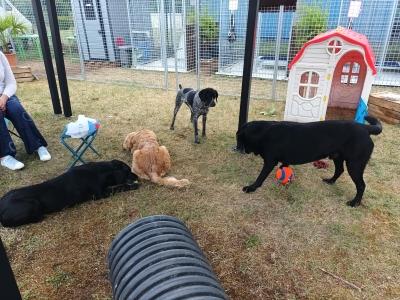 For all information and reservations, please contact us.
Contact "Au Paradis du Doggy" by phone at 06.28.81.31.99
by email: auparadisdudoggy@outlook.fr
website: paradisdudoggy.com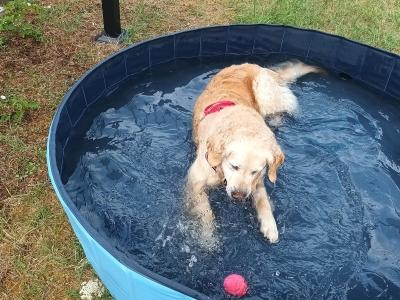 Paradise of Doggy
Bracieux / Chambord / Blois
Loir-et-Cher 41
Facebook page: paradise of doggy | Facebook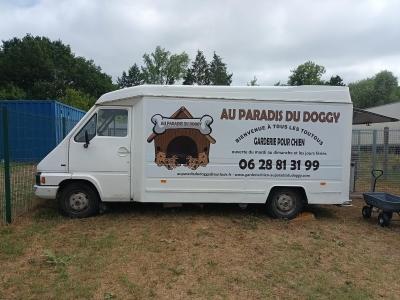 List of communes near the pension canine in the department 41 Loir-et-Cher:
Blois, Vineuil, Morest, La Chaussée-Saint-Victor, Saint-Denis-sur-Loire, Villebarou, Fossé, Marolles, Saint-Bohaire, Menars, Cour-sur-Loire, Montlivault, Maslives, Villerbon, Saint-Dyé-sur-Loire, Muides-sur-Loire, Crouy-sur-Cosson, Thoury, Chambord, La Ferté-Saint-Cyr, Villeny, Dhuizon, La Marolle-en-Sologne, Villeny, Yvoy-le-Marron, Chaumont-sur-Tharonne, Lamotte-Beuvron, Nouan-le-Fuzelier, Les Rouches, Saint-Viâtre, Marcilly-en-Gault, Millançay, La Ferté-Beauharnais, Neung-sur-Beuvron, Salbris, Selles-Saint-Denis, Loreux, Villeherviers, Romorantin-Lanthenay, Villefranche-sur-Cher, Saint-Julien-sur-Cher, Langon-sur-Cher, Châtres-sur-Cher, Les Brosses, Theillay, Orçay, Lassay-sur-Croisne, Mur-de-Sologne, Veilleins, Soings-en-Sologne, Rougeou, Gy-en-Sologne, Chémery, Méhers, Couddes, Saint-Romain-sur-Cher, Choussy, Oisly, Montrichard, Bourré, Monthou-sur-Cher, Pouillé, Angé, Saint-Julien-de-Chédon, Faverolles-sur-Cher, Mareuil-sur-Cher, Véret, Saint-Aignan, zoo de Beauval, Noyers-sur-Cher, Les Martinières, Les Mardelles, Châtillon-sur-Cher, Selles-sur-Cher, Bracieux, Tour-en-Sologne, Fontaines-en-Sologne, Bauzy, Neuvy, Cellettes, Mont-près-Chambord, Saint-Gervais-la-Forêt, Huisseau-sur-Cosson, Chambord, Seur, Chitenay, Cormeray, Cheverny, Cour-Cheverny, Fresnes, Feings, Fougères-sur-Bièvre, Sambin, Ouchamps, Monthou-sur-Bièvre, Valaire, Chailles, Chouzy-sur-Cisse, Candé-sur-Beuvron, Chaumont-sur-Loire, Veuzain-sur-Loire, Le Controis-en-Sologne, Sassay, Courmemin, Vernou-en-Sologne...