"Pension Animal Services"
Canine boarding - Dog daycare
Dog walking
Your specialist "Pension Animal Services" offers you his animal services:
_ family dog boarding on 1 hectare of land in the middle of nature
_ dog daycare, dog sitting (dog-sitter)
_ dog-walker
_ personalized animal services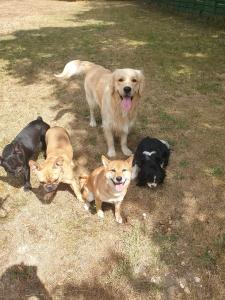 Canine pension located in Bennecourt 78 near Evreux in the department Eure 27.
(see at the bottom of the page the list of nearby communes in the department 27 Eure)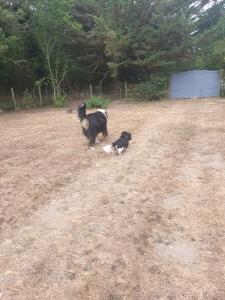 For all information and reservations, please contact us.
Contact "Pension Animal Services" by phone at 06.65.75.32.60
by email: animal.services27@gmail.com
Facebook page: Pension Animal services | Facebook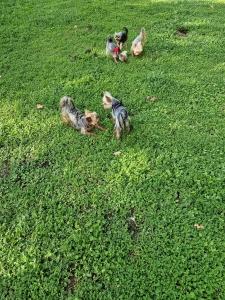 PENSION ANIMAL SERVICES
Evreux / Bennecourt
Eure 27
Normandie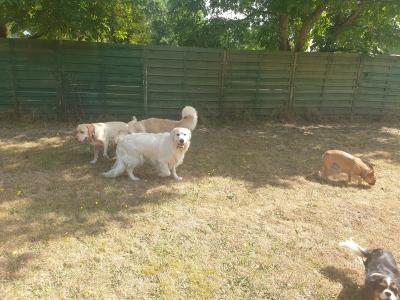 List of communes close to the dog boarding house in the department 27 Eure:
Evreux, La Madeleine, Angerville-la-Campagne, Guichainville, Prey, Saint-Luc, La Trinité, Le Val-David, Le Vieil-Evreux, Cierrey, Le Cormier, Orgeville, La Baronnie, Saint-Germain-de-Fresney, Fresney, Boisset-les-Prévanches, Bretagnolles, La Boissière, Foucrainville, Serez, Epieds, Neuilly, Garennes-sur-Eure, Bueil, Chanu, Villiers-en-Désoeuvre, Saint-Chéron, Breuilpont, Merey, Hécourt, Gadencourt, Villegats, Aigleville, Fains, Chaignes, Pacy-sur-Eure, Saint-Aquilin-de-Pacy, Le Plessis-Hébert, Orgeville, Gournay, Douains, La Heunière, Saint-Vincent-des-Bois, Mercey, Houlbec-Cocherel, Rouvray, Chambray, Fontaine-sous-Jouy, Jouy-sur-Eure, Hardencourt-Cocherel, Vaux-sur-Eure, Ménilles, Saint-Marcel, Vernon, La Chapelle-Longueville, Saint-Pierre-d'Autils, Villez-sous-Bailleul, La Chapelle-Réanville, Sainte-Colombe-près-Vernon, Sainte-Geneviève-lès-Gasny, Giverny, La Chapelle-Saint-Ouen, Gasny, Le Mesnil-Milon, Haricourt, Bois-Jérôme-Saint-Ouen...