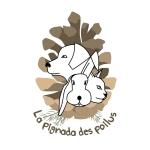 "La Pignada des Poilus"
Pet sitting
Pension dog cat nac
Dog walking
Your specialist "La Pignada des Poilus" offers you his animal services:
_ pet guard dog cat nac
_ canine pension, feline pension, nac pension (family pension on classified site of 2.8 hectares in the heart of the pines)
_ 2 secure relaxation parks
_ dog walker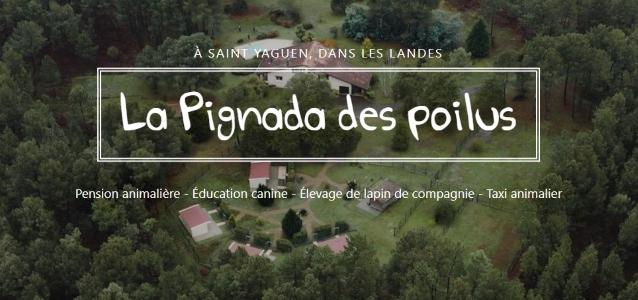 The pension for dog cat nac is located in Saint-Yaguen in the department of Landes 40.
Close to Mont-de-Marsan, Tartas, Meilhan, Dax... (possibility to pick up your pet with our animal taxi)
(see at the bottom of the page the municipalities of intervention)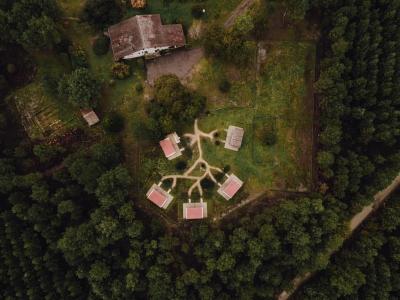 For all information and reservations, please contact us.
Contact "La Pignada des Poilus" by phone at 06.02.16.09.75
website: La Pignada des Poilus
La Pignada des Poilus
Saint-Yaguen / Mont-de-Marsan
Landes 40
Facebook page: La Pignada des Poilus | Facebook
List of municipalities of interventions and care with our animal taxi:
Saint-Yaguen, Mont-de-Marsan, Meilhan, Carcen-Ponson, Souprosse, Aurice, Haut-Mauco, Bas-Mauco, Saint-Sever, Benquet, Bretagne-de-Marsan, Bascons, Castandet, Saint-Pierre-du-Mont, Laglorieuse, Bougue, Saint-Avit, Gaillères, Lacquy, Saint-Justin, Roquefort, Montaut, Mugron, Doazit, Horsarrieu, Hagetmau, Montfort-en-Chalosse, Pontonx-sur-l'Adour, Carcarès-Sainte-Croix, Tartas, Lesgor, Carcen-Ponson, Beylongue, Ousse-Suzan, Geloux, Ygos-Saint-Saturnin, Rion-des-Landes, Laluque, Taller, Castets, Lesperon, Magescq, Arengosse, Morcenx-Bourg, Morcenx-la-Nouvelle, Luglon, Onesse-Laharie, Mézos, Saint-Julien-en-Born, Lit-et-Mixe, Lévignacq, Linxe, Vielle-Saint-Girons, Léon, Saint-Girons-en-Marensin, Soustons, Tosse, Seignosse, Hossegor, Capbreton, Saint-Vincent-de-Tyrosse, Labenne, Ondres, Tarnos, Saint-Martin-de-Seignanx, Saint-André-de-Seignanx, Sainte-Marie-de-Gosse, Dax, Saint-Paul-lès-Dax, Mées, Narrosse, Hinx, Moliets-et-Maa, Mimizan, Mimizan-Plage, Saint-Paul-en-Born, Biscarrosse, Biscarrosse-Plage, Parentis-en-Born, Ychoux, Pissos, Labouheyre...