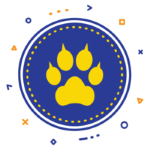 "Anideo"
Pet sitting
Home visit
Animal transport
"Anidéo" is a company specialized in the field of services for pets.
We offer customized solutions adapted to each need.
Anidéo offers various animal services:
_ Dog walks (dog walker) for which we are recognized as a personal service organization and also holder of the ACACED.
_ Visits to your home to take care of your little protégés (dog guard, cat guard, NAC).
AVAILABLE 7 days a week - 24 hours a day
_ Animal taxi: holder of the live animal transport training (TAV), we carry out transport missions throughout France but also and especially in Paris and the Paris region. (adapted, equipped and equipped vehicle)
"Anidéo" has also received an approval of the Departmental Directorate for the Protection of Populations to be able to transport the animals.

We are located in Chanteloup-en-Brie (Marne-la-Vallée sector) in Seine-et-Marne 77 near the Disneyland Paris Park and we operate in Paris and everywhere in Ile-de-France in Chessy, Montévrain, Dampmart, Chalifert, Coupvray, Magny-le-Hongre, Serris, Bailly-Romainvilliers, Coutevroult, Esbly, Lagny-sur-Marne, Bussy-Saint-Martin, Bussy-Saint-Georges, Jossigny, Guermantes, Gouvernes, Collégien, Torcy, Noisiel, Lognes, Croissy-Beaubourg, Ferrières-en-Brie, Pontcarré, Roissy-en-Brie, Pontault-Combault, Le Plessis-Trévise, La Queue-en-Brie, Nogent-sur-Marne, Maisons-Alfort, Alfortville, Créteil, Vitry-sur-Seine, Choisy-le-Roi, Charenton-le-Pont, Vincennes, Montreuil, Bagnolet, Fontenay-sous-Bois, Rosny-sous-Bois, Noisy-le-Sec, Bondy, Bobigny, Tremblay-en-France, Villepinte, Pantin, Saint-Denis, La Courneuve, Saint-Ouen, Clichy, Asnières-sur-Seine, Neuilly-sur-Seine, Levallois-Perret, Courbevoie, Boulogne-Billancourt, Saint-Cloud, Suresnes, Puteaux, Meudon, Montrouge, Malakoff, Clamart, Châtillon, Nanterre, Saint-Germain-en-Laye, Versailles, Noisy-le-Roi, Saint-Cyr-l'Ecole, Elancourt, Chevreuse, Palaiseau...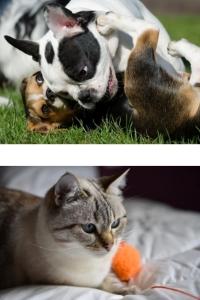 For all information and reservations, please contact us.
Contact "ANIDEO" by phone at 06.71.53.96.41
by email: contact@anideo.fr
website: anideo.fr
ANIDEO
77600 Chanteloup-en-Brie
Seine-et-Marne
Ile-de-France