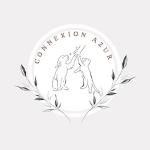 Connexion AZUR
House & Animal Care Company
Home-sitting & Pet-sitting
You want to go on holiday or you are absent for personal reasons, our retirees come to live with you during your absence in order to keep your home and your animals.
All our seniors are recruited with great seriousness. They can take care of your garden, your pool, take great care of your animals. In this way the latter are quietly at home, stress-free.
Since 2010, "Connexion Azur" is a family business specialized in home care & pet care.
Have your animals kept during your holidays and absences by our selected seniors.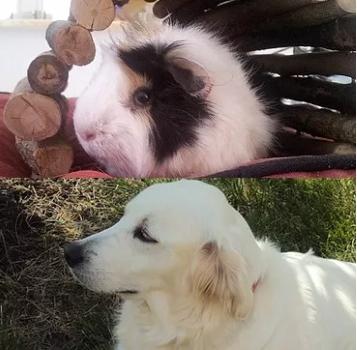 As for your "small animals", we take care of them. We are very concerned about their well-being and that is why we select people we trust. Our little friends will have all the necessary affection, meals will be given, walks and care provided regularly.
Your pets can therefore stay at home in their usual living environment.
Interventions in Toulon in the city centre and around the Saint-Jean-du-Var neighbourhoods, Mourillon, Pont du Las, Champ de Mars, Saint-Roch, Sainte-Musse, Les Routes, Aguillon, Cap Brun, Serinette, Petit Bois, Cathedral, Besagne, Port, Temple, Haute Ville, Gare, Lamalgue, Darboussède, Beaucaire, Bosquette, Liberté, Sainte-Anne, La Barre, Port de Commerce, Bon Rencontre, Arsenal, Loubière, Pont de Bois, Dutasta, and in Vallette-du-Var, La Garde, Le Pradet, La Garonne, Ollioules, La Seyne-sur-Mer, Sanary-sur-Mer, Six-Fours-les-Plages, Le Brusc, Les Sablettes, Saint-Mandrier-sur-Mer...

For all information and reservations, please contact us.
Contact Connexion AZUR at 06.65.47.31.67
or by email: connexion.azur@orange.fr
via the website: Connexion Azur (connexion-azur.com)
Connexion AZUR
200, impasse des Pinsons
83340 Flassans
Var
Provence-Alpes-Côte d'Azur
Interventions and services at Flassans-sur-Issole, Besse-sur-Issole, Sainte-Anastasie-sur-Issole, Camps-la-Source, La Celle, Brignoles, Le Val, Cabasse, Le Luc, Gonfaron, Les Mayons, Pignans, Carnoules, Puget-Ville, Rocbaron, Garéoult, Forcalqueiret, Néoules, La Roquebrussanne, Méounes-lès-Montrieux, Belgentier, Cuers, Pierrefeu-du-Var, Collobrières, Solliès-Toucas, Solliès-Pont, Solliès-Ville, La Farlède, La Crau, Le Revest-les-Eaux, La Valette-du-Var, La Garde, La Crau, La Moutonne, Hyères, Carqueiranne, La Garonne, Le Pradet, Toulon, La Seyne-sur-Mer, Six-Fours-les-Plages, Ollioules, Le Brusc, Les Sablettes, Saint-Mandrier-sur-Mer, Evenos, Le Broussan, Sanary-sur-Mer, Bandol, Saint-Cyr-sur-Mer, La Cadière-d'Azur, Le Castellet, Le Beausset, La Madrague, Giens, La Londe-les-Maures, Cabasson, Bormes-les-Mimosas, Le Lavandou, La Favière, Cavalière, Rayol-Canadel-sur-Mer, Cavalaire-sur-Mer, La Croix-Valmer, Ramatuelle, Saint-Tropez, Sainte-Maxime, La Môle, Cogolin, Grimaud, Gassin, La Garde-Freinet, Le Plan-de-la-Tour, Saint-Aygulf, Fréjus, Saint-Raphaël, Le Muy, La Motte, Draguignan, Trans-en-Provence, Roquebrune-sur-Argens, Puget-sur-Argens, Les Arcs, Vidauban, Taradeau, Les Nouradons, Lorgues, Le Thoronet, Callas, Claviers, Figanières, Châteaudouble, Lentier...