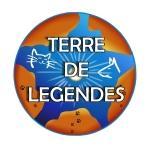 "Land of Legends"
Dog education
Feline canine behaviorism
Canine boarding
Your specialist "Land of Legends" offers you 1 full-time job offer:
The canine and feline center "Terre de Légendes" located in the 53, pile between Rennes, Laval, Nantes and Angers, is looking for a full-time employee to join us in the adventure.
We are looking for a canine educator / behaviorist above all.
The aim is to maintain and develop existing activities with the possibility of developing new ones. All poles of activity will be managed autonomously. You will participate in decision-making and the evolution of the company.
But you will not be alone, we are a small team that wants to offer the best to loulous and their masters, in terms of services and products. We aim to do pedagogy through each of our activities and to living from our profession by freeing ourselves as much as possible from its constraints of yesteryear.
We need someone dynamic, jovial, who expresses himself well and who is not afraid to question himself to learn more!
Experience as an installed canine educator is essential, a diploma obtained in alternation is ideal but all life courses are welcome. The feeling will be decisive!
If you meet these criteria, that you have plenty of questions, that you have a taste for adventure, that you know what it is to invest, that after the life of self-entrepreneur alone you want to settle more over time by being surrounded and supported, call us at 06.70.92.48.06 or send an email to terredelegendes.contact@gmail.com.
We will send you more details in writing and video about the position.