dog beach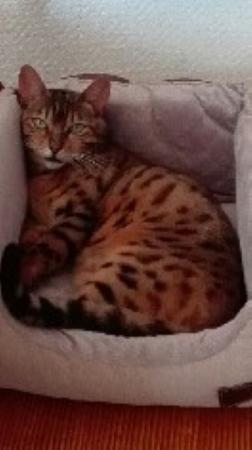 On 2021-10-20
ONLINE DIRECTORY N°1 SERVICES FOR ANIMALS IN VERSION FR & EN
The field of animal services including pet sitting and the sale of accessories, toys and food for dogs, cats, NACs and horses is booming economically! And it's not about to stop since the number of pets is growing every year.
Pets have become in spite of themselves the object of a controlled business and mainly operated by supermarkets and major retailers such as Amazon, Cdiscount, Carrefour, Géant, Intermarché, Leclerc, Auchan, Hyper U, Truffaut, Jardiland and Maxi Zoo, which monopolize the market throughout France and Europe with substantial turnover.
In addition to the well-known department stores, there is the web market where we find these same economic actors with in addition a large number of specialized websites for the care of animals and online pet stores for the sale of dog and cat kibble or the sale of accessories and toys for animals. To summarize, offers of services for animals and the sale of animal products abound on search engines and it is not always easy to find your way around.
In order to answer all the questions and answers in the animal field, whether it is a pet-sitter service (dog-sitter, cat-sitter) or the search for a grooming salon, an animal transport, a cat dog pension, a canine behaviorist educator, a veterinarian, a dog beach, an animal-friendly hotel, a zoo or animal park, and other services for animals, the online directory servicespouranimaux.com makes available to Internet users all the offers of animal services in France and DOM-TOM.
Servicespouranimaux.com is the 1st directory animals services in FR version (French) and in EN version (English) which gives it a high visibility on search engines at local, national and international level. For good reason, the robots of Google, Bing and Yahoo being American, they read above all the computer writings in English and then in the other languages. Thanks to its privileged natural referencing, the servicespouranimaux.com website ensures a perfect presence and visibility to its advertiser members.
It's easy to place an ad animal service and appear in one of the 12 categories of the online directory with insertion website, texts, photos, video, advertising, promo. Simply register and then place an ad valid for 6 months or 12 months depending on the chosen formula. All ads are verified, improved and optimized (tags, meta) in FR and EN version in order to be positioned N°1 or TOP 3, TOP 5 on Google, the boss of the web and internet search.
Everywhere in France at
Paris, Marseille, Lyon, Toulon, Nice,
St Tropez, Cannes, Bastia, Ajaccio,
Bonifacio, Porto-Vecchio, Calvi, Aix-en-Provence, Arles, Sète, Montpellier,
Perpignan, Carcassonne, Nîmes,
Bayonne, Biarritz, Bordeaux,
Angoulême, Royan, La Rochelle, Poitiers, Clermont-Ferrand, Bourges, Nantes, La Baule, Angers, Le Mans, Laval, Rennes, Guingamp, St Brieuc, Brest, Lorient, Vannes, St Malo, Granville, Caen, Rouen, Le Havre, Lille, Arras, Dijon, Amiens,
Auxerre, Reims, Versailles,
Fontainebleau, Neuilly-sur-Seine, Boulogne-Billancourt, Nanterre, Saint-Cloud, Meudon, Issy-les-Moulineaux, Clamart, Courbevoie, Levallois-Perret, Saint-Ouen, Argenteuil, Sartrouville, Maisons-Laffitte, Chatou, Rueil-Malmaison, La Celle-Saint-Cloud, Viroflay, Marly-le-Roi, Saint-Germain-en-Laye, Chambourcy, Poissy, Orgeval, Saint-Cyr-l'Ecole, Bois-d'Arcy, Montigny-le-Bretonneux, Villepreux, Elancourt, Plaisir, Maurepas, La Verrière, Coignières, Le Mesnil-Saint-Denis, Dampierre-en-Yvelines, Senilisse, Les Essarts-le-Roi, Le Perray-en-Yvelines, Rambouillet, Clairefontaine-en-Yvelines, Saint-Arnoult-en-Yvelines, Rochefort-en-Yvelines, Dourdan, Marcoussis, Janvry, Les Ulis, Orsay, Gif-sur-Yvette, Palaiseau, Massy, Antony, Montrouge, Paris Orly, Aéoroport Charles de Gaulle, Athis-Mons, Savigny-sur-Orge, Viry-Châtillon, Evry-Courcouronnes, Corbeil-Essonnes, Lieusaint, Savigny-le-Temple, Cesson, Melun, Vaux-le-Vicomte, Dammarie-les-Lys, Brie-Comte-Robert, Créteil, Vitry-sur-Seine, Ivry-sur-Seine, Saint-Maur-des-Fossés, Noisy-le-Grand, Montreuil, Bobigny, Bondy, Aulnay-sous-Bois, Livry-Gargan, Villepinte, Tremblay-en-France, Villeparisis, Chelles, Torcy, Bussy-Saint-Georges, Lagny-sur-Marne, Chessy, Coupvray, Serris, Meaux, Gonesse, Sarcelles, Goussainville, Taverny, Franconville, Herblay, Argenteuil, Cergy, Pontoise, Saint-Ouen-l'Aumône, Osny, Saint-Denis, Vincennes, Villejuif, Strasbourg, Metz, Colmar, Nancy, Besançon, Troyes, Auxerre, Beauvais, Saint-Quentin, Soissons, Compiègne, Château-Thierry, Epernay, Châlons-en-Champagne, Saint-Dizier, Bar-le-Duc, Verdun, Chaumont, Vesoul, Belfort, Montbéliard, Pontarlier, Sarrebourg, Lunéville, Thionville, Charleville-Mézières, Maubeuge, Roubaix, Dunkerque, Calais, Berck, Abbeville, Dieppe, Evreux, Dreux, Chartres, Lisieux, Alençon, Bayeux, Mayenne, Saint-Lô, Granville, Le Mont-Saint-Michel, Cherbourg-en-Cotentin, Coutances, Saint-Malo, Dinan, Ploërmel, Châteaubriant, Saint-Nazaire, Guérande, Concarneau, Quimper, Quimperlé, Guidel, Quiberon, La Trinité-sur-Mer, Carnac, Crozon, Douarnenez, Landerneau, Morlaix, Lannion, Paimpol, Saint-Brieuc, Pontivy, Loudéac, Erquy, Vitré, Rochefort, Saintes, La Rochelle, La Roche-sur-Yon, Limoges, Tours, Niort, Les Sables-d'Olonne, Saint-Jean-de-Monts, Bourges, Orléans, Blois, Cognac, Royan, Vaux-sur-Mer, Saint-Palais-sur-Mer, Saint-Georges-de-Didonne, Soulac-sur-Mer, Libourne, Arcachon, Biscarrosse, Mimizan, Marmande, Mont-de-Marsan, Orthez, Dax, Saint-Jean-de-Luz, Pau, Lourdes, Tarbes, Muret, Montauban, Gaillac, Moissac, Castres, Toulouse, Cahors, Périgueux, Brive-la-Gaillarde, Aurillac, Rodez, Figeac, Albi, Tulle, Vichy, Thiers, Roanne, Montbrison, Vénissieux, Vienne, Saint-Priest, Villeurbanne, Mâcon, Saint-Etienne, Romans-sur-Isère, Valence, Montélimar, Orange, Avignon, Carpentras, Cavaillon, Saint-Rémy-de-Provence, Nîmes, Arles, Montpellier, Le Grau-du-Roi, Sète, Béziers, Agde, Perpignan, Argelès-sur-Mer, Narbonne, Carcassonne, Salon-de-Provence, Martigues, Cassis, La Ciotat, Manosque, Hyères, Saint-Tropez, Sainte-Maxime, Ramatuelle, Cogolin, Grimaud, Brignoles, Le Pradet, Six-Fours-les-Plages, Sanary-sur-Mer, La Valette-du-Var, La Garde, Carnoules, Pierrefeu-du-Var, Saint-Raphaël, Fréjus, Le Muy, La Motte, Draguignan, Trans-en-Provence, Le Cannet, Antibes, Saint-Laurent-du-Var, Monaco, Menton, Cap-d'Ail, Beausoleil, Monte-Carlo, Cagnes-sur-Mer, Grasse, Fayence, Grenoble, Gap, Digne-les-Bains, Sisteron, Voiron, Chambéry, Albertville, Aix-les-Bains, Annecy, Villeurbanne, St Etienne, Foix, Guéret, and DOM-TOM at Basse-Terre, Deshaies, Fort-de-France, Les Trois-Ilets, Saint-François, Saint-Denis, Cayenne, Mamoudzou...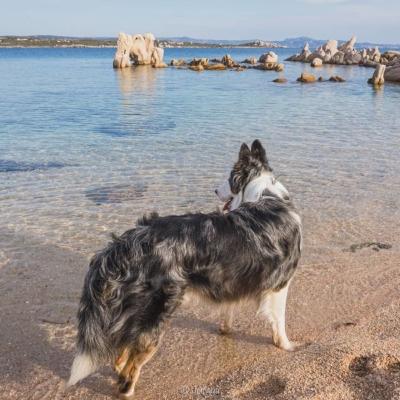 On 2021-08-02
DOG BEACH, HOW TO FIND BEACHES ALLOWED TO DOGS ?
In 2021, finding a beach for dogs is not always easy because the number of beaches allowed to dogs varies according to seasonality on the one hand and the different policies exercised in the Communes of the French coast on the other hand. In France, each commune decides on its orientations and the urban regulations to be enforced including the decision to authorize or not the dog walk on the beaches or in parks.
Most Municipalities that decide by decree to accept the dog walk on one or more beaches make it mandatory to hold animals on a leash. There are few dog beaches where leashing is not mandatory and on which dogs can run freely. The rules regarding dog beaches have become strict and signposted near or at the entrance to each place.
The total number of beaches allowed to dogs in France is very limited and even more so during the summer mainly reserved for tourists which further complicates the search for a beach allowed to dogs.
What solutions to find a dog beach in France ?
Several solutions make it possible to find a beach authorized to the dog, the most tedious of which is to call directly the Town Hall of the targeted coastal communes in order to obtain the desired information.
The simplest solution is to look for a beach accepting dogs on the internet via certain specialized websites that list and disseminate the addresses of all the beaches allowed to dogs throughout France.
The online directory servicespouranimaux.com lists among other things all the addresses of the beaches accepting dogs by department and by city which facilitates the search for a beach to walk your dog.
Find all the beaches allowed to dogs everywhere on the coast in France, Nord 59, Pas-de-Calais 62, Somme 80, Seine-Maritime 76 Le Havre, Calvados 14 Deauville, Manche 50 Cherbourg, Ille-et-Vilaine 35 Saint-Malo Dinard Cancale, Côtes-d'Armor 22 Saint-Cast-le-Guildo Saint-Brieuc Paimpol Perros-Guirec, Finistère 29 Roscoff Brest Crozon Douarnenez Concarneau, Morbihan 56 Guidel Lorient Quiberon Carnac La Trinité-sur-Mer Sarzeau, Loire-Atlantique 44 La Baule-Escoublac Pornichet Pornic, Vendée 85 Saint-Jean-de-Monts Les Sables-d'Olonne La Tranche-sur-Mer La Rochelle, Charente-Maritime 17 Fouras Saint-Pierre-d'Oléron La Tremblade Vaux-sur-Mer Saint-Palais-sur-Mer Royan Saint-Georges-de-Didonne, Gironde 33 Soulac-sur-Mer Lacanau Andernos-les-Bains Arcachon Cap-Ferret Pyla-sur-Mer, Landes 40 Biscarrosse-Plage Mimizan-Plage Capbreton, Pyrénées-Atlantiques 64 Biarritz Bidart Saint-Jean-de-Luz, Pyrénées-Orientales 66 Argelès-Plage Saint-Cyprien Perpignan Canet-en-Roussillon Port-Barcarès, Aude 11 Port Leucate Port-la-Nouvelle Narbonne-Plage Gruissan, Hérault 34 Valras-Plage Agde Marseillan Sète Frontignan Carnon-Plage La Grande-Motte, Gard 30 Le Grau-du-Roi Aigues-Mortes, Bouches-du-Rhône 13 Saintes-Maries-de-la-Mer Fos-sur-Mer Port-de-Bouc Martigues Istres Vitrolles Marseille Cassis La Ciotat, Var 83 La Madrague Bandol Sanary-sur-Mer Six-Fours-les-Plages Le Brusc Saint-Mandrier-sur-Mer La Seyne-sur-Mer Toulon Le Pradet Carqueiranne Hyères La Londe-les-Maures Cabasson Le Lavandou Cavalière Rayol-Canadel-sur-Mer Cavalaire-sur-Mer La Croix-Valmer Saint-Tropez Port-Grimaud Sainte-Maxime Saint-Aygulf Fréjus Saint-Raphaël Agay, Alpes-Maritimes 06 Théoule-sur-Mer La Napoule Mandelieu-la-Napoule Cannes Juan-les-Pins Antibes Cagnes-sur-Mer Cros-de-Cagnes Nice Villefranche-sur-Mer Beaulieu-sur-Mer Saint-Jean Cap-Ferrat Cap-d'Ail Fontvieille Monaco Monte-Carlo Roquebrune-Cap-Martin Menton Garavan, Haute Corse 2B Bastia Saint-Florent Calvi L'Ile-Rousse Galéria Cervione Aléria, Corse-du-Sud 2A Porto-Vecchio Bonifacio Propriano Ajaccio Cargèse Piana...