DOG SLED GUIDE, DRIVER PRICE DOGS HORSES HARNESSES ON SNOW
Mushing has become in a few years a sport and a leisure activity on snow essential in the mountains to such an extent that many ski resorts offer via a dedicated musher, outdoor activities based on walks with dog sled guide or sled horse guide.
Taking a snow ride aboard a sled harnessed by dogs or horses provide many sensations of pleasure in addition to discovering the mountain landscapes without engine noise or pollution.
The musher guide dog sled is a specialized canine educator and trained to drive a sled with a team dog. He plays several roles both dog sled driver on snow and mountain guide especially for long mountain walks that require a perfect knowledge of the place.
(WEB PROMO EXCLUSIVELY ON SERVICESPOURANIMAUX.COM)
MADE IN FRANCE PERFECT DOG ACTIVE
ADULT DOG WITH SUSTAINED ACTIVITY
Tested and recommended by the rescue dog France team
CLICK ON THE IMAGE BELOW TO SEE THE DETAILS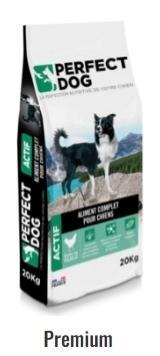 PROMO PRICE 40KG (2 BAGS OF 20KG) : 109.90 € TTC HOME DELIVERY OFFERED EVERYWHERE IN FRANCE (EXCLUDING CORSICA)
OR 2.75 € TTC POUND PER KILO
Most mushing leisure activities organized by municipalities, communities of communes or by private mushers, kennel clubs and specialized equestrian centers are practiced near ski resorts with limited routes to avoid any unpleasant surprises and guarantee the safety of passengers, musher and dogs or horses depending on the animals used. However, with a qualified musher who has animal first aid training, it is possible to make long-distance trips on snow aboard a boat harnessed by sport dogs accustomed to the extreme cold, whether Alaskan Husky, Siberian Husky, Samoyed, Alaskan Malamute or Greenland and Canadian Eskimo dogs. These dog breeds resist very low temperatures from -5 ° to -25 ° associated with an extraordinary physical condition. Sled dogs can travel dozens of kilometers each day mainly guided and motivated by the voice of their musher companion. Note that the best mushers regularly participate in mushing competitions and musher races.
Obviously, animal and mountain enthusiasts are quickly becoming big fans of mushing with sled dogs or sled horses.
What prices for a musher guide dog sled on snow?
For short distance walks ranging from 30 minutes to 2 hours, the musher dog sled guide and musher sled horse guide prices are relatively identical.
For long distance walks, dog sled guide rates are established either half-day, full-day or weekly for large organized mushing courses.
Via the internet and the free directory servicespouranimaux.com, it is easy to find a musher dog sled guide anywhere in France.
If you are looking for a professional musher, just follow the following link:
You are a professional musher, you can place an ad on servicespouranimaux.com:
Alpes (Haute-Savoie), Vosges, Pyrénées :
La Grave, Chamonix, Saint-Gervais-les-Bains, Bonneval-sur-Arc, Malaucène, Saint-Véran, Embrun, Morzine, Valmorel, Isola, Courchevel, Crévoux, Ancelle, Val d'Allos,
Abondance, Albiez-Montrond, Arêches-Beaufort, Aussois, Châtel, La Clusaz, La Rosière, Le Grand Bornand, Les Angles, Les Carroz, Les Saisies, Megève, Méribel, Peisey-Vallandry, Val d'Isère, Vaujany, Villard-de-Lans, Saint-Martin-de-Belleville, Sainte-Foy-Tarentaise, Combloux, Les Houches, Villard de Lans-Corrençon, Serre Chevalier...
01 - Ain - Bourg-en-bresse - 02 - Aisne - Laon - 03 - Allier - Moulins - 04 - Alpes-de-Haute-Provence - Digne-les-bains - 05 - Hautes-alpes - Gap -06 - Alpes-maritimes - Nice - 07 - Ardèche - Privas - 08 - Ardennes - Charleville-mézières - 09 - Ariège - Foix - 10 - Aube - Troyes - 11 - Aude - Carcassonne - 12 - Aveyron - Rodez - 13 - Bouches-du-Rhône - Marseille - 14 - Calvados - Caen - 15 - Cantal - Aurillac - 16 - Charente - Angoulême - 17 - Charente-maritime - La rochelle - 18 - Cher - Bourges - 19 - Corrèze - Tulle - 2A - Corse-du-sud - Ajaccio - 2B - Haute-Corse - Bastia - 21 - Côte-d'Or - Dijon - 22 - Côtes-d'Armor - Saint-brieuc - 23 - Creuse - Guéret - 24 - Dordogne - Périgueux - 25 - Doubs - Besançon - 26 - Drôme - Valence - 27 - Eure - Évreux - 28 - Eure-et-loir - Chartres - 29 - Finistère - Quimper - 30 - Gard - Nîmes - 31 - Haute-garonne - Toulouse - 32 - Gers - Auch - 33 - Gironde - Bordeaux - 34 - Hérault - Montpellier - 35 - Ille-et-vilaine - Rennes - 36 - Indre - Châteauroux - 37 - Indre-et-loire - Tours - 38 - Isère - Grenoble - 39 - Jura - Lons-le-saunier - 40 - Landes - Mont-de-marsan - 41 - Loir-et-cher - Blois - 42 - Loire - Saint-étienne - 43 - Haute-loire - Le puy-en-velay - 44 - Loire-atlantique - Nantes - 45 - Loiret - Orléans - 46 - Lot - Cahors - 47 - Lot-et-garonne - Agen - 48 - Lozère - Mende - 49 - Maine-et-loire - Angers - 50 - Manche - Saint-lô - 51 - Marne - Châlons-en-champagne - 52 - Haute-marne - Chaumont - 53 - Mayenne - Laval - 54 - Meurthe-et-moselle - Nancy - 55 - Meuse - Bar-le-duc - 56 - Morbihan - Vannes - 57 - Moselle - Metz - 58 - Nièvre - Nevers - 59 - Nord - Lille - 60 - Oise - Beauvais - 61 - Orne - Alençon - 62 - Pas-de-calais - Arras - 63 - Puy-de-dôme - Clermont-ferrand - 64 - Pyrénées-atlantiques - Pau - 65 - Hautes-Pyrénées - Tarbes - 66 - Pyrénées-orientales - Perpignan - 67 - Bas-rhin - Strasbourg - 68 - Haut-rhin - Colmar - 69 - Rhône - Lyon - 70 - Haute-saône - Vesoul - 71 - Saône-et-loire - Mâcon - 72 - Sarthe - Le mans - 73 - Savoie - Chambéry - 74 - Haute-savoie - Annecy - 75 - Paris - Paris - 76 - Seine-maritime - Rouen - 77 - Seine-et-marne - Melun - 78 - Yvelines - Versailles - 79 - Deux-sèvres - Niort - 80 - Somme - Amiens - 81 - Tarn - Albi - 82 - Tarn-et-Garonne - Montauban - 83 - Var - Toulon - 84 - Vaucluse - Avignon - 85 - Vendée - La roche-sur-yon - 86 - Vienne - Poitiers - 87 - Haute-vienne - Limoges - 88 - Vosges - Épinal - 89 - Yonne - Auxerre - 90 - Territoire de belfort - Belfort - 91 - Essonne - Évry - 92 - Hauts-de-seine - Nanterre - 93 - Seine-Saint-Denis - Bobigny - 94 - Val-de-marne - Créteil - 95 - Val-d'Oise - Cergy Pontoise