TWITTER ANIMAL GUARD & ANIMAL SERVICES
With the recent acquisition and global internal reshuffle of the giant Twitter by one of the biggest bosses on the planet Mr. Elon Musk, many pet-sitters specialists for private animal care, dog trainers, animal taxis, grooming salons, animal naturopaths or animal training, animal salons and hotels accepting animals formulate messages or tweets to promote their services and pet benefits.
Thanks to this financial investment that has made the rounds of the world's media, Elon Musk has made it possible to refresh and boost Twitter internationally by using media impact and thus benefit from exceptional free global advertising representing hundreds of millions of euros.
It is a large-scale commercial strategy that is aimed at all individuals and professionals wishing to communicate on the web their daily lives or present services for professional animals.
(WEB PROMO EXCLUSIVELY ON SERVICESPOURANIMAUX.COM)
MADE IN FRANCE
ADULT DOG WITH SUSTAINED ACTIVITY
"Tested and recommended by the rescue dog France team"
CLICK ON THE IMAGE BELOW TO SEE THE DETAILS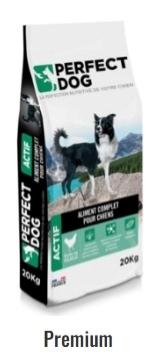 PROMO PRICE 40KG (2 BAGS OF 20KG): 106.90 € TTC FREE HOME DELIVERY EVERYWHERE IN FRANCE (EXCLUDING CORSICA)
OR 2.67 € TTC POUND / KILO
More dog-sitters for dog sitting and dog walking or cat-sitters for cat sitting use Twitter to make commercial messages or post photos of dogs on a walk or cat on guard which increases their potential for contacts and prospects from various views and tweet shares.
In view of the large number of Twitter users in France and abroad, Twitter also acts as private classifieds like Facebook, the competing social network, and it is currently advisable to create a Twitter business account and place a redirect link in a website in order to optimize the backlink on search engines and improve the ranking of a website on Google, Bing, Yahoo...
For example, the free directory servicespouranimaux.com allows Internet users to freely share each page, news and announcement on Twitter, Facebook, Instagram ...
(WEB PROMO EXCLUSIVELY ON SERVICESPOURANIMAUX.COM)
Kibbles with natural chicken ingredients for ADULT CATS (20 kg bag)
COTAGRO DAILY MENU PREMIUM
CLICK ON THE IMAGE BELOW TO SEE THE DETAILS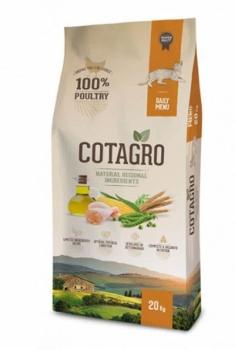 PROMO PRICE 20 KG : 54.90 € TTC - DELIVERY INCLUDED - DELIVERY WHOLE FRANCE (EXCLUDING CORSICA)
OR 2.75 € TTC POUND / KILO