"Educ-Dog"
Dog training
Canine behaviorism
Your "Educ-Dog" specialist offers you his animal services:
_ canine educator, adult dog trainer, puppy educator
_ dog trainer all categories, individual and group lessons
_ canine sport, agility, cani hiking
_ canine behaviorist, behavioral disorders...
Interventions in Roanne, Feurs, Saint-Etienne and throughout the Loire 42 department.
(see at the bottom of the page the list of municipalities of intervention)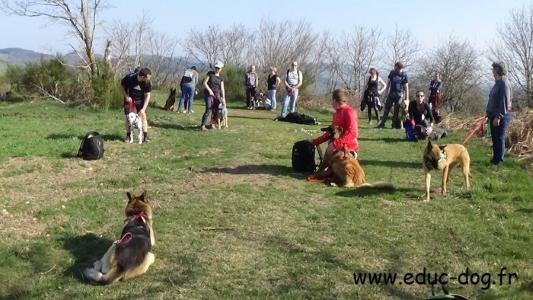 For all information and reservations, please contact us.
website: educ-dog.fr
Contact "Educ-Dog" by phone at 06.78.34.24.05
EDUC-DOG
Roanne / Feurs
Loire 42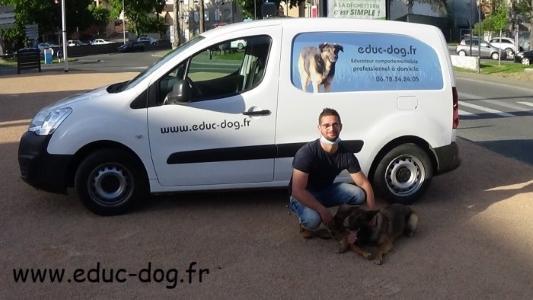 List of communes of intervention in the Loire 42 department:
Roanne, Le Coteau, Riorges, Mably, Vougy, Coutouvre, La Gresle, Montagny, Saint-Victor-sur-Rhins, Régny, Lay, Fourneaux, Commelle-Vernay, Villerest, Lentigny, Ouches, Saint-André-d'Apchon, Renaison, Saint-Romain-la-Motte, Saint-Germain-Lespinasse, Ambierle, La Pacaudière, Noailly, Briennon, Pouilly-sous-Charlieu, Charlieu, Saint-Denis-de-Cabanne, Chandon, Mars, Le Cergne, Saint-Jean-Saint-Maurice-sur-Loire, Saint-Just-en-Chevalet, Chausseterre, Les Salles, Urval, La Sauveté, Noirétable, Saint-Germain-Laval, Verrières, Neulise, Balbigny, Saint-Just-la-Pendue, Violay, Civens, Panissières, Rozier-en-Donzy, Feurs, Naconne, Villedieu, Vizézy, Boën, Prélion, Vial, Diminasse, Champdieu, Montbrison, Azieux, Montrond-les-Bains, Bellegarde-en-Forez, Cuzieu, Saint-Galmier, Veauche, Andrézieux-Bouthéon, Bonson, Saint-Just-Saint-Rambert, Villars, Saint-Genest-Lerpt, Saint-Etienne, La Talaudière, Sorbiers, Saint-Jean-Bonnefonds, Saint-Chamond, Lorette, Rive-de-Gier, Genilac, Saint-Martin-la-Plaine...