"In a turn of the leash"
Dog education
Canine behaviorism
Your specialist "En un tour de laisse" offers you his animal services:
_ dog trainer, adult dog educator, puppy educator
_ canine education with natural methods
_ canine rehabilitation, behavioral rehabilitation
_ dog trainer at home, personalized individual lessons, group lessons
_ dog sport, dog agility, cani-rando
_ canine behaviorist
"In a turn of the leash" has the certification canine behaviorist educator.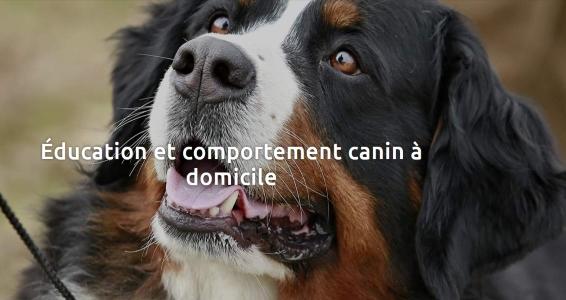 Canine trainer Lorient and canine education Morbihan 56.
(see at the bottom of the page the list of municipalities of interventions dog educator Morbihan 56)

For all information and reservations, please contact me.
Contact "En un tour de laisse" by phone at 06.65.11.99.21
by email: contact@enuntourdelaisse.com
Website: Dog trainer Morbihan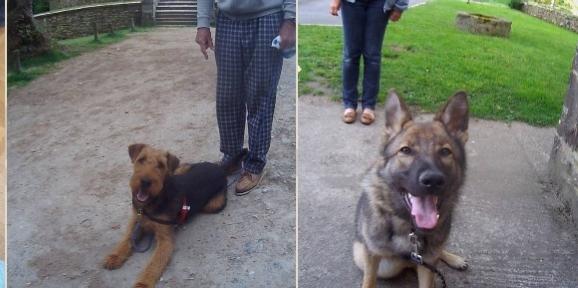 EN UN TOUR DE LAISSE
Lorient / Vannes
Morbihan 56
Bretagne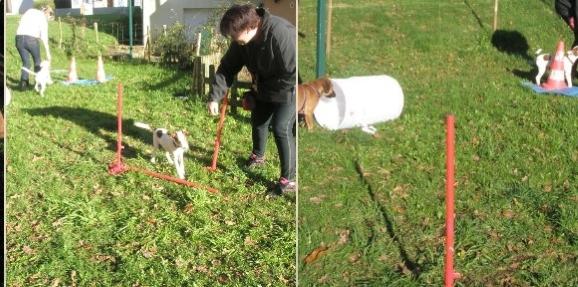 List of communes of canine education interventions Morbihan 56 :
Lorient,
Keryado, Lanester, Quéven, Le Resto, Talhouet, Kernours,
Ploemeur, Larmor-Plage, Guidel, Vannes, Séné, Theix, Noyalo, Le Gorvello, Arradon, Plescop, Meucon, Saint-Nolff, Monterblanc, Locqueltas, Plaudren, Grand-Champ, Elven, Le Cours, Trédion, Saint-Guyomard, Sérent, Bohal, Saint-Marcel, Molac, Pleucadeuc, Saint-Congard, Saint-Laurent-sur-Oust, Treffléan, Sulniac, La Vraie-Croix, Larré, Questembert, Berric, Lauzach, Le Gorvello, La Trinité-Surzur, Surzur, Le Hézo, Saint-Armel, Saint-Colombier, Ambon, Muzillac, Noyal-Muzillac, Le Guerno, Sarzeau, Brillac, Arzon, Port-Navalo, Saint-Gildas-de-Rhuys, Penvins, Le Tour-du-Parc, Penerf, Damgan, Kervoyal, Bétahon, Billiers, Marzan, Arzal, La Roche-Bernard, Nivillac, Izernac, Péaule, Béganne, Saint-Dolay, Sévérac, Le Val, Fégréac, Rieux, Allaire, Saint-Gorgon, Saint-Eutrope, Malansac, Limerzel, Caden, Saint-Jacut-les-Pins, Férel, Camoël, Tréhiguier, Pénestin, Auray, Carnac, La Trinité-sur-Mer, Languidic, Hennebont, Sainte-Anne-d'Auray...