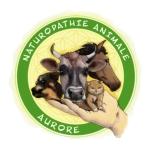 "Aurora Animal Naturopathy"
Animal naturopath
Phytotherapy - Nutritherapy
Lithotherapy - EMA
Your specialist "Aurore Naturopathy Animale" offers you his animal services:
_ animal naturopath in person and / or remotely
_ animal phytotherapy, animal nutritherapy, animal lithotherapy, EMA
_ equine feline canine energy care
"Aurore Naturopathie Animale", naturopath specialized for animals, trainer in applied animal naturopathy.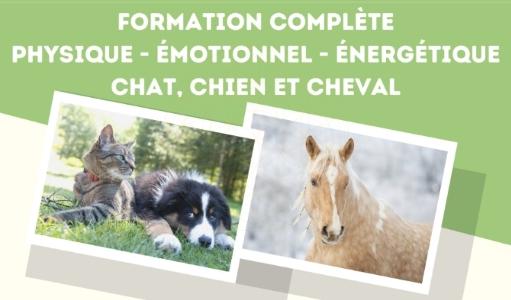 Animal naturopath in Molles near Vichy, Moulins and Montluçon in the department Allier 03.
(list of communes of intervention in the department 03 Allier)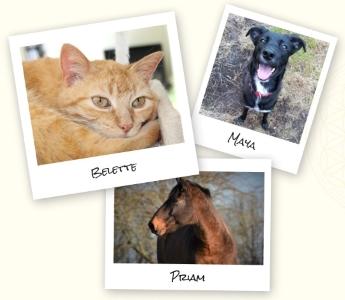 For all information and reservations, please contact me.
Contact "Aurore Naturopathy Animale" by phone at 06.10.92.84.88
by email: aurorenaturopathieanimale@gmx.fr
Website : Aurore Naturopathie Animale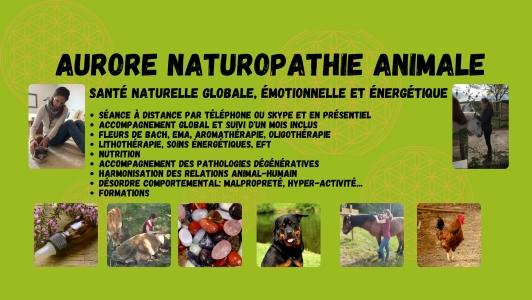 AURORE ANIMAL NATUROPATHY
Vichy / Moulins / Montluçon
Allier 03
Facebook page: Aurore Naturopathy Animale| Facebook
List of communes of intervention in the department 03 Allier:
Vichy, Moulins, Montluçon, Molles, Isserpent, Saint-Etienne-de-Vicq, Le Breuil, Arfeuilles, Châtel-Montagne, Arronnes, Le Mayet-de-Montagne, Busset, Saint-Yorre, Abrest, Bellerive-sur-Allier, Cusset, Creuzier-le-Vieux, Saint-Rémy-en-Rollat, Vendat, Saint-Germain-des-Fossés, Saint-Prix, Lapalisse, Saint-Gérand-le-Puy, Varennes-sur-Allier, Montoldre, Saint-Pourçain-sur-Sioule, Chantelle, Thelien, Bellenaves, Boucé, Echassières, Saulcet, Contigny, Le Theil, Cressanges, Tronget, Noyant-d'Allier, Besson, Chemilly, Neuilly-le-Réal, Bessay-sur-Allier, Montbeugny, Thiel-sur-Acolin, Toulon-sur-Allier, Bressolles, Les Champins, Neuvy, Coulandon, Avermes, Saint-Menoux, Saint-Aubin-le-Monial, Ygrande, Saint-Hilaire, Buxières-les-Mines, Tronget, Deux-Chaises, Treban, Villefranche-d'Allier, Cosne-d'Allier, Doyet, Montmarault, Bézenet, Malicorne, Voussac, Equaloup, Estivareilles, Saint-Victor, Ricros, Domérat, Quinssaines, Prémilhat, Lavault-Sainte-Anne, Néris-les-Bains, Villebret, Lignerolles, Teillet-Argenty, Huriel, Le Breuil, Marcillat-en-Combraille...