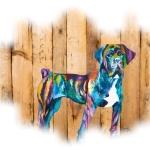 "Les Cohors"
Animal taxi
Transport of animals
Whole of France
Your specialist "Les Cohors" offers you his animal services:
_ small distance animal taxi
_ long-distance animal transport (whole of France)
(health protocol strictly adhered to)
Interventions in Tours in the City Center and around the Cathedral districts, Les Halles, Vieux Tours, Lamartine, Febvotte-Marat, Lakanal-Strasbourg, Prébendes, Rabelais,
Tonnellé, Douets-Milletière, Les Tourettes, Paul Bert, Ile Aucard, Pavillons-les-Grands, Sainte-Ranegonde, Beaujardin, Raspail, Rochepinard, Colbert, La Fuye, Velpeau, Sanitas, Michelet,
Grammont, and in Langeais, Mazières-de-Touraine, Cinq-Mars-la-Pile, La Riche, Saint-Cyr-sur-Loire, Fondettes, Saint-Genouph, La Membrolle-sur-Choisille, Notre-Dame-d'Oé, Rochecorbon, Parçay-Meslay, La Ville-aux-Dames, Saint-Avertin, Chambray-lès-Tours, Joué-lès-Tours...
And everywhere in the Indre-et-Loire department and in the Centre-Val de Loire region.
Long-distance animal transport on estimate.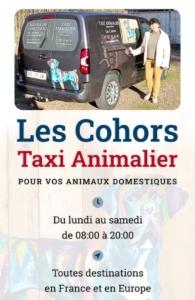 For all information and reservations, please contact us.
Contact "Les Cohors" by phone at 07.85.39.44.90
by email: lescohors@gmail.com
Facebook page: Les Cohors | Facebook
Les Cohors
Indre-et-Loire 37
Centre-Val de Loire
France