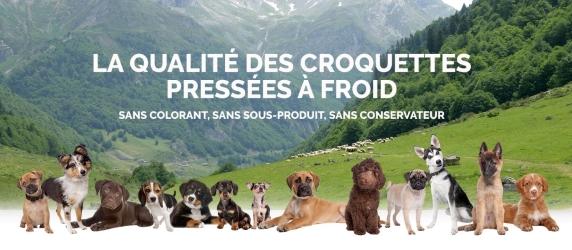 Entrechiensetloups.net
Croquettes ENTRE CHIENS ET LOUPS are made with quality ingredients, we do not use any by-products of animal or vegetable origin.
The cold pressing process guarantees us the safeguarding of this quality because the ingredients are dried in hot air and then ground and assembled at 47 ° C, which preserves the nutrients already present in the ingredients allowing us to make a kibble without preservatives, dyes or any other substance to boost palatability.
The benefits of our diet are quickly visible on the worries of diarrhea, dull hair, itching, dandruff, obesity and many more! The testimonies appearing on our website entrechiensetloups.net and our Facebook page attest to this.
As a former elevator the goal of this diet is to restore vitality, health, well-being, beauty of the coat but especially the pleasure of feeding.
Find us on our website entrechiensetloups.net