"From Hand to Paw"
Animal Mediation Centre
Your specialist "From the Hand to the Paw" offers you his services to humans through animals:
_ animal mediation center at the "Gîte La Tarte qui flette" and the "Ecuries du Fort"
_ mediation by the animal at home
_ Animal mediator with dogs, cats, rabbits, guinea pigs, ponies, horses
_ Cynophobia treatment (fear of dogs), adolescents in suffering (psychic, food ...)
_ PECCRAM education programme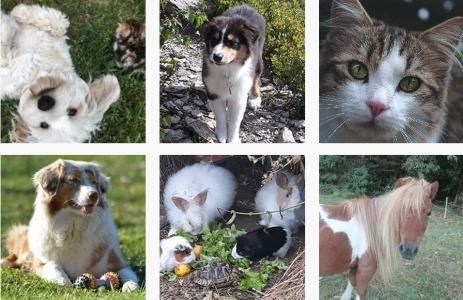 Animal mediation center located in Saint-Sulpice 73 near Annecy in the department Haute-Savoie 74.
(see at the bottom of the page the list of communes of intervention in the department 74 Haute-Savoie)
For all information and reservations, please contact us.
Contact "De la Main à la Patte" by phone at 06.62.75.18.85
by email: contact@mediation-animale-savoie.fr
Website: From hand to paw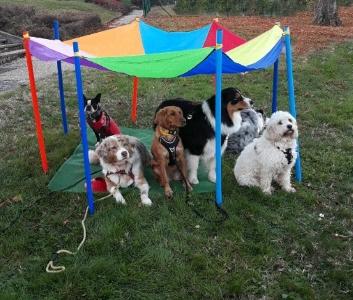 DE LA MAIN A LA PATTE
Annecy
Haute-Savoie 74

List of communes of intervention in the department 74 Haute-Savoie:
Annecy, Cran-Gevrier, Seynod, Annecy-le-Vieux, Nâves-Parmelan, Argonay, Pringy, Metz, Meythet, Poisy, Chavanod, Marcellaz-Albanais, Sales, Rumilly, Etercy, Faramaz, Corbier, Peignat, Vieugy, Montagny-les-Lanches, Sévrier, Quintal, Balmont, Chapeiry, Saint-Sylvestre, Marigny, Alby-sur-Chéran, Mûres, Viuz-la-Chiésaz, Saint-Jorioz, Duingt, Chaparon, Entrevernes, Saint-Eustache, Verthier, Lathuile, Doussard, La Chapelle-Saint-Maurice, Leschaux, Héry-sur-Alby, Gruffy, Cusy, Chainaz-les-Frasses, Lachat, Allèves, Chevaline, Giez, La Balmette, La Chapelle-Longueville, Verchères, Seythenex, Le Tertenoz, Cons-Sainte-Colombe, Saint-Ferréol, Marlens, Montmin, Serraval, La Bottière, Le Cropt, Les Clefs, Talloires, Menthon-Saint-Bernard, Bluffy, Veyrier-du-Lac, Chavoire, Alex, Thônes, La Balme-de-Thouy, Dingy-Saint-Clair, La Blonnière...