dog food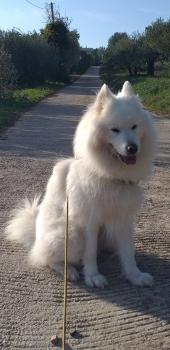 On 2023-03-29
RESTAURANT WITH DOG MENU & DOG CATERING AT HOME
After the opening of a few dog bars and cat bars in major French cities, we will certainly soon see the creation of the first restaurant with dog menu in France.
The concept of the restaurant that accepts dogs with its masters and offers dog menus has existed in the United States for a few years with great success and a strong development of the innovative concept everywhere from Los Angeles to New York. The restaurant with dog menu generally presents several canine formulas adapted and varied according to type and breed of dog with the choice of organic dog menu, fresh meat dog menu, fresh fish dog menu or luxury dog menu.
A restaurant for humans and dogs can, depending on the size of the infrastructure, combine complementary canine services such as a canine leisure court, a leisure center for dogs or a dog grooming salon.
Like the cat bar, most restaurants with dog menu sell dog menus to take away and the sale of dog menu delivery which will one day interest the known delivery platforms Uber Eats, Just Eat and Deliveroo.
On average, it takes between 3 to 5 years before American marketing concepts arrive in France or are copied by a French entrepreneur. Moreover, as in the United States, the French attach more and more importance to their pets and, in view of the large number of dogs and cats, their presence is always more important every year in homes.
So when will the first restaurant with dog menu be in France? The dogs are ready!
You are a professional dog bar, cat bar or restaurant with dog menu, you can place an ad on servicespouranimaux.com:
(WEB PROMO EXCLUSIVELY ON SERVICESPOURANIMAUX.COM)
MADE IN FRANCE PERFECT DOG ACTIVE
ADULT DOG WITH SUSTAINED ACTIVITY
Tested and recommended by the rescue dog France team
CLICK ON THE IMAGE BELOW TO SEE THE DETAILS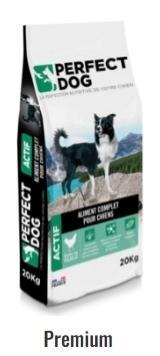 PROMO PRICE 40KG (2 BAGS OF 20KG) : 109.90 € TTC HOME DELIVERY OFFERED EVERYWHERE IN FRANCE (EXCLUDING CORSICA)
OR 2.75 € TTC POUND PER KILO
Everywhere in France to:
Paris, Marseille, Lyon, Toulon, Nice,
St Tropez, Cannes, Bastia, Ajaccio,
Bonifacio, Porto-Vecchio, Calvi, Aix-en-Provence, Arles, Sète, Montpellier,
Perpignan, Carcassonne, Nîmes,
Bayonne, Biarritz, Bordeaux,
Angoulême, Royan, La Rochelle, Poitiers, Clermont-Ferrand, Bourges, Nantes, La Baule, Angers, Le Mans, Laval, Rennes, Guingamp, St Brieuc, Brest, Lorient, Vannes, St Malo, Granville, Caen, Rouen, Le Havre, Lille, Arras, Dijon, Amiens,
Auxerre, Reims, Versailles,
Fontainebleau, Neuilly-sur-Seine, Boulogne-Billancourt, Nanterre, Saint-Cloud, Meudon, Issy-les-Moulineaux, Clamart, Courbevoie, Levallois-Perret, Saint-Ouen, Argenteuil, Sartrouville, Maisons-Laffitte, Chatou, Rueil-Malmaison, La Celle-Saint-Cloud, Viroflay, Marly-le-Roi, Saint-Germain-en-Laye, Chambourcy, Poissy, Orgeval, Saint-Cyr-l'Ecole, Bois-d'Arcy, Montigny-le-Bretonneux, Villepreux, Elancourt, Plaisir, Maurepas, La Verrière, Coignières, Le Mesnil-Saint-Denis, Dampierre-en-Yvelines, Senilisse, Les Essarts-le-Roi, Le Perray-en-Yvelines, Rambouillet, Clairefontaine-en-Yvelines, Saint-Arnoult-en-Yvelines, Rochefort-en-Yvelines, Dourdan, Marcoussis, Janvry, Les Ulis, Orsay, Gif-sur-Yvette, Palaiseau, Massy, Antony, Montrouge, Paris Orly, Aéoroport Charles de Gaulle, Athis-Mons, Savigny-sur-Orge, Viry-Châtillon, Evry-Courcouronnes, Corbeil-Essonnes, Lieusaint, Savigny-le-Temple, Cesson, Melun, Vaux-le-Vicomte, Dammarie-les-Lys, Brie-Comte-Robert, Créteil, Vitry-sur-Seine, Ivry-sur-Seine, Saint-Maur-des-Fossés, Noisy-le-Grand, Montreuil, Bobigny, Bondy, Aulnay-sous-Bois, Livry-Gargan, Villepinte, Tremblay-en-France, Villeparisis, Chelles, Torcy, Bussy-Saint-Georges, Lagny-sur-Marne, Chessy, Coupvray, Serris, Meaux, Gonesse, Sarcelles, Goussainville, Taverny, Franconville, Herblay, Argenteuil, Cergy, Pontoise, Saint-Ouen-l'Aumône, Osny, Saint-Denis, Vincennes, Villejuif, Strasbourg, Metz, Colmar, Nancy, Besançon, Troyes, Auxerre, Beauvais, Saint-Quentin, Soissons, Compiègne, Château-Thierry, Epernay, Châlons-en-Champagne, Saint-Dizier, Bar-le-Duc, Verdun, Chaumont, Vesoul, Belfort, Montbéliard, Pontarlier, Sarrebourg, Lunéville, Thionville, Charleville-Mézières, Maubeuge, Roubaix, Dunkerque, Calais, Berck, Abbeville, Dieppe, Evreux, Dreux, Chartres, Lisieux, Alençon, Bayeux, Mayenne, Saint-Lô, Granville, Le Mont-Saint-Michel, Cherbourg-en-Cotentin, Coutances, Saint-Malo, Dinan, Ploërmel, Châteaubriant, Saint-Nazaire, Guérande, Concarneau, Quimper, Quimperlé, Guidel, Quiberon, La Trinité-sur-Mer, Carnac, Crozon, Douarnenez, Landerneau, Morlaix, Lannion, Paimpol, Callac, Saint-Brieuc, Pontivy, Loudéac, Erquy, Vitré, Rochefort, Saintes, La Rochelle, La Roche-sur-Yon, Limoges, Tours, Niort, Les Sables-d'Olonne, Saint-Jean-de-Monts, Bourges, Orléans, Blois, Cognac, Royan, Vaux-sur-Mer, Saint-Palais-sur-Mer, Saint-Georges-de-Didonne, Soulac-sur-Mer, Libourne, Arcachon, Biscarrosse, Mimizan, Marmande, Mont-de-Marsan, Orthez, Dax, Saint-Jean-de-Luz, Pau, Lourdes, Tarbes, Muret, Montauban, Gaillac, Moissac, Castres, Toulouse, Cahors, Périgueux, Brive-la-Gaillarde, Aurillac, Rodez, Figeac, Albi, Tulle, Vichy, Thiers, Roanne, Montbrison, Vénissieux, Vienne, Saint-Priest, Villeurbanne, Mâcon, Saint-Etienne, Romans-sur-Isère, Valence, Montélimar, Orange, Avignon, Carpentras, Cavaillon, Saint-Rémy-de-Provence, Nîmes, Arles, Montpellier, Le Grau-du-Roi, Sète, Béziers, Agde, Perpignan, Argelès-sur-Mer, Narbonne, Carcassonne, Salon-de-Provence, Martigues, Cassis, La Ciotat, Manosque, Hyères, Saint-Tropez, Sainte-Maxime, Ramatuelle, Cogolin, Grimaud, Brignoles, Le Pradet, Six-Fours-les-Plages, Sanary-sur-Mer, La Valette-du-Var, La Garde, Carnoules, Pierrefeu-du-Var, Saint-Raphaël, Fréjus, Le Muy, La Motte, Draguignan, Trans-en-Provence, Le Cannet, Antibes, Saint-Laurent-du-Var, Monaco, Menton, Cap-d'Ail, Beausoleil, Monte-Carlo, Cagnes-sur-Mer, Grasse, Fayence, Grenoble, Gap, Digne-les-Bains, Sisteron, Voiron, Chambéry, Albertville, Aix-les-Bains, Annecy, Villeurbanne, St Etienne, Foix, Guéret
01 - Ain - Bourg-en-bresse - 02 - Aisne - Laon - 03 - Allier - Moulins - 04 - Alpes-de-Haute-Provence - Digne-les-bains - 05 - Hautes-alpes - Gap -06 - Alpes-maritimes - Nice - 07 - Ardèche - Privas - 08 - Ardennes - Charleville-mézières - 09 - Ariège - Foix - 10 - Aube - Troyes - 11 - Aude - Carcassonne - 12 - Aveyron - Rodez - 13 - Bouches-du-Rhône - Marseille - 14 - Calvados - Caen - 15 - Cantal - Aurillac - 16 - Charente - Angoulême - 17 - Charente-maritime - La rochelle - 18 - Cher - Bourges - 19 - Corrèze - Tulle - 2A - Corse-du-sud - Ajaccio - 2B - Haute-Corse - Bastia - 21 - Côte-d'Or - Dijon - 22 - Côtes-d'Armor - Saint-brieuc - 23 - Creuse - Guéret - 24 - Dordogne - Périgueux - 25 - Doubs - Besançon - 26 - Drôme - Valence - 27 - Eure - Évreux - 28 - Eure-et-loir - Chartres - 29 - Finistère - Quimper - 30 - Gard - Nîmes - 31 - Haute-garonne - Toulouse - 32 - Gers - Auch - 33 - Gironde - Bordeaux - 34 - Hérault - Montpellier - 35 - Ille-et-vilaine - Rennes - 36 - Indre - Châteauroux - 37 - Indre-et-loire - Tours - 38 - Isère - Grenoble - 39 - Jura - Lons-le-saunier - 40 - Landes - Mont-de-marsan - 41 - Loir-et-cher - Blois - 42 - Loire - Saint-étienne - 43 - Haute-loire - Le puy-en-velay - 44 - Loire-atlantique - Nantes - 45 - Loiret - Orléans - 46 - Lot - Cahors - 47 - Lot-et-garonne - Agen - 48 - Lozère - Mende - 49 - Maine-et-loire - Angers - 50 - Manche - Saint-lô - 51 - Marne - Châlons-en-champagne - 52 - Haute-marne - Chaumont - 53 - Mayenne - Laval - 54 - Meurthe-et-moselle - Nancy - 55 - Meuse - Bar-le-duc - 56 - Morbihan - Vannes - 57 - Moselle - Metz - 58 - Nièvre - Nevers - 59 - Nord - Lille - 60 - Oise - Beauvais - 61 - Orne - Alençon - 62 - Pas-de-calais - Arras - 63 - Puy-de-dôme - Clermont-ferrand - 64 - Pyrénées-atlantiques - Pau - 65 - Hautes-Pyrénées - Tarbes - 66 - Pyrénées-orientales - Perpignan - 67 - Bas-rhin - Strasbourg - 68 - Haut-rhin - Colmar - 69 - Rhône - Lyon - 70 - Haute-saône - Vesoul - 71 - Saône-et-loire - Mâcon - 72 - Sarthe - Le mans - 73 - Savoie - Chambéry - 74 - Haute-savoie - Annecy - 75 - Paris - Paris - 76 - Seine-maritime - Rouen - 77 - Seine-et-marne - Melun - 78 - Yvelines - Versailles - 79 - Deux-sèvres - Niort - 80 - Somme - Amiens - 81 - Tarn - Albi - 82 - Tarn-et-Garonne - Montauban - 83 - Var - Toulon - 84 - Vaucluse - Avignon - 85 - Vendée - La roche-sur-yon - 86 - Vienne - Poitiers - 87 - Haute-vienne - Limoges - 88 - Vosges - Épinal - 89 - Yonne - Auxerre - 90 - Territoire de belfort - Belfort - 91 - Essonne - Évry - 92 - Hauts-de-seine - Nanterre - 93 - Seine-Saint-Denis - Bobigny - 94 - Val-de-marne - Créteil - 95 - Val-d'Oise - Cergy Pontoise - 971 - Guadeloupe - Basse-terre - 972 - Martinique - Fort-de-france - 973 - Guyane - Cayenne - 974 - La réunion - Saint-denis - 976 - Mayotte - Mamoudzou
Auvergne-Rhône-Alpes, Bourgogne-Franche-Comté, Bretagne, Centre-Val de Loire, Corse, Grand Est, Hauts-de-France, Île-de-France, Normandie, Nouvelle-Aquitaine, Occitanie, Pays de la Loire, Provence-Alpes-Côte d'Azur