pet store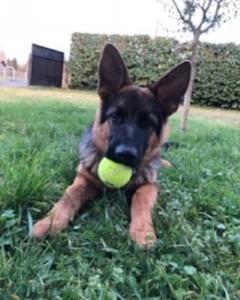 On 2023-09-07
SALE LAVOMATIC FOR DOG, PURCHASE DOG WASH SELF-SERVICE NEW & USED
The self-service laundromat for dogs also called dog washing station or in its English version dog wash meaning dog washing begins to develop in France with the creation of washing centers for dogs in large cities and metropolises mainly. This new unmanned dog grooming service is also a growing budget market everywhere in France and certainly destined for a very bright future to the point of becoming a serious competitor to the various current players in dog grooming represented by grooming salons, mobile grooming salons and home groomers.
Indeed, apart from the initial investment for the purchase of lavomatic machines for dogs and having a simple room maintained regularly for the reception of the public and dogs, creating a self-service dog washing center is relatively simple and it involves lower business running costs thanks to the automation of a dog wash station without staff or salary costs. Therefore, a canine washer can offer cheap or unbeatable dog grooming prices around 10 € for a self-service dog wash lasting about 30 minutes, a price half as expensive as the grooming salon price, mobile grooming salon price and price home groomer.
Also, in order not to lose too many customers likely to use the services of a dog washer, we will see more and more grooming salons renovate part of their current premises to place one or more washers for dogs accessible 7 days a week.
You can find a new dog washer for sale or more rarely a used dog lavomatic for sale from manufacturers specializing in design and the construction of self-service dog washing stations, most of which are located outside France in Europe and elsewhere in the world. By browsing the web, however, it is easy to contact a dog wash manufacturer and view all their products available on their respective website dedicated to the sale of canine laundry.
Via the internet and the free directory servicespouranimaux.com, it is possible to find a laundromat for your dog nearby anywhere in France by clicking on the following link:
Everywhere in France to:
Paris, Marseille, Lyon, Toulon, Nice,
St Tropez, Cannes, Bastia, Ajaccio,
Bonifacio, Porto-Vecchio, Calvi, Aix-en-Provence, Arles, Sète, Montpellier,
Perpignan, Carcassonne, Nîmes,
Bayonne, Biarritz, Bordeaux,
Angoulême, Royan, La Rochelle, Poitiers, Clermont-Ferrand, Bourges, Nantes, La Baule, Angers, Le Mans, Laval, Rennes, Guingamp, St Brieuc, Brest, Lorient, Vannes, St Malo, Granville, Caen, Rouen, Le Havre, Lille, Arras, Dijon, Amiens,
Auxerre, Reims, Versailles,
Fontainebleau, Neuilly-sur-Seine, Boulogne-Billancourt, Nanterre, Saint-Cloud, Meudon, Issy-les-Moulineaux, Clamart, Courbevoie, Levallois-Perret, Saint-Ouen, Argenteuil, Sartrouville, Maisons-Laffitte, Chatou, Rueil-Malmaison, La Celle-Saint-Cloud, Viroflay, Marly-le-Roi, Saint-Germain-en-Laye, Chambourcy, Poissy, Orgeval, Saint-Cyr-l'Ecole, Bois-d'Arcy, Montigny-le-Bretonneux, Villepreux, Elancourt, Plaisir, Maurepas, La Verrière, Coignières, Le Mesnil-Saint-Denis, Dampierre-en-Yvelines, Senilisse, Les Essarts-le-Roi, Le Perray-en-Yvelines, Rambouillet, Clairefontaine-en-Yvelines, Saint-Arnoult-en-Yvelines, Rochefort-en-Yvelines, Dourdan, Marcoussis, Janvry, Les Ulis, Orsay, Gif-sur-Yvette, Palaiseau, Massy, Antony, Montrouge, Paris Orly, Aéoroport Charles de Gaulle, Athis-Mons, Savigny-sur-Orge, Viry-Châtillon, Evry-Courcouronnes, Corbeil-Essonnes, Lieusaint, Savigny-le-Temple, Cesson, Melun, Vaux-le-Vicomte, Dammarie-les-Lys, Brie-Comte-Robert, Créteil, Vitry-sur-Seine, Ivry-sur-Seine, Saint-Maur-des-Fossés, Noisy-le-Grand, Montreuil, Bobigny, Bondy, Aulnay-sous-Bois, Livry-Gargan, Villepinte, Tremblay-en-France, Villeparisis, Chelles, Torcy, Bussy-Saint-Georges, Lagny-sur-Marne, Chessy, Coupvray, Serris, Meaux, Gonesse, Sarcelles, Goussainville, Taverny, Franconville, Herblay, Argenteuil, Cergy, Pontoise, Saint-Ouen-l'Aumône, Osny, Saint-Denis, Vincennes, Villejuif, Strasbourg, Metz, Colmar, Nancy, Besançon, Troyes, Auxerre, Beauvais, Saint-Quentin, Soissons, Compiègne, Château-Thierry, Epernay, Châlons-en-Champagne, Saint-Dizier, Bar-le-Duc, Verdun, Chaumont, Vesoul, Belfort, Montbéliard, Pontarlier, Sarrebourg, Lunéville, Thionville, Charleville-Mézières, Maubeuge, Roubaix, Dunkerque, Calais, Berck, Abbeville, Dieppe, Evreux, Dreux, Chartres, Lisieux, Alençon, Bayeux, Mayenne, Saint-Lô, Granville, Le Mont-Saint-Michel, Cherbourg-en-Cotentin, Coutances, Saint-Malo, Dinan, Ploërmel, Châteaubriant, Saint-Nazaire, Guérande, Concarneau, Quimper, Quimperlé, Guidel, Quiberon, La Trinité-sur-Mer, Carnac, Crozon, Douarnenez, Landerneau, Morlaix, Lannion, Paimpol, Callac, Saint-Brieuc, Pontivy, Loudéac, Erquy, Vitré, Rochefort, Saintes, La Rochelle, La Roche-sur-Yon, Limoges, Tours, Niort, Les Sables-d'Olonne, Saint-Jean-de-Monts, Bourges, Orléans, Blois, Cognac, Royan, Vaux-sur-Mer, Saint-Palais-sur-Mer, Saint-Georges-de-Didonne, Soulac-sur-Mer, Libourne, Arcachon, Biscarrosse, Mimizan, Marmande, Mont-de-Marsan, Orthez, Dax, Saint-Jean-de-Luz, Pau, Lourdes, Tarbes, Muret, Montauban, Gaillac, Moissac, Castres, Toulouse, Cahors, Périgueux, Brive-la-Gaillarde, Aurillac, Rodez, Figeac, Albi, Tulle, Vichy, Thiers, Roanne, Montbrison, Vénissieux, Vienne, Saint-Priest, Villeurbanne, Mâcon, Saint-Etienne, Romans-sur-Isère, Valence, Montélimar, Orange, Avignon, Carpentras, Cavaillon, Saint-Rémy-de-Provence, Nîmes, Arles, Montpellier, Le Grau-du-Roi, Sète, Béziers, Agde, Perpignan, Argelès-sur-Mer, Narbonne, Carcassonne, Salon-de-Provence, Martigues, Cassis, La Ciotat, Manosque, Hyères, Saint-Tropez, Sainte-Maxime, Ramatuelle, Cogolin, Grimaud, Brignoles, Le Pradet, Six-Fours-les-Plages, Sanary-sur-Mer, La Valette-du-Var, La Garde, Carnoules, Pierrefeu-du-Var, Saint-Raphaël, Fréjus, Le Muy, La Motte, Draguignan, Trans-en-Provence, Le Cannet, Antibes, Saint-Laurent-du-Var, Monaco, Menton, Cap-d'Ail, Beausoleil, Monte-Carlo, Cagnes-sur-Mer, Grasse, Fayence, Grenoble, Gap, Digne-les-Bains, Sisteron, Voiron, Chambéry, Albertville, Aix-les-Bains, Annecy, Villeurbanne, St Etienne, Foix, Guéret
01 - Ain - Bourg-en-bresse - 02 - Aisne - Laon - 03 - Allier - Moulins - 04 - Alpes-de-Haute-Provence - Digne-les-bains - 05 - Hautes-alpes - Gap -06 - Alpes-maritimes - Nice - 07 - Ardèche - Privas - 08 - Ardennes - Charleville-mézières - 09 - Ariège - Foix - 10 - Aube - Troyes - 11 - Aude - Carcassonne - 12 - Aveyron - Rodez - 13 - Bouches-du-Rhône - Marseille - 14 - Calvados - Caen - 15 - Cantal - Aurillac - 16 - Charente - Angoulême - 17 - Charente-maritime - La rochelle - 18 - Cher - Bourges - 19 - Corrèze - Tulle - 2A - Corse-du-sud - Ajaccio - 2B - Haute-Corse - Bastia - 21 - Côte-d'Or - Dijon - 22 - Côtes-d'Armor - Saint-brieuc - 23 - Creuse - Guéret - 24 - Dordogne - Périgueux - 25 - Doubs - Besançon - 26 - Drôme - Valence - 27 - Eure - Évreux - 28 - Eure-et-loir - Chartres - 29 - Finistère - Quimper - 30 - Gard - Nîmes - 31 - Haute-garonne - Toulouse - 32 - Gers - Auch - 33 - Gironde - Bordeaux - 34 - Hérault - Montpellier - 35 - Ille-et-vilaine - Rennes - 36 - Indre - Châteauroux - 37 - Indre-et-loire - Tours - 38 - Isère - Grenoble - 39 - Jura - Lons-le-saunier - 40 - Landes - Mont-de-marsan - 41 - Loir-et-cher - Blois - 42 - Loire - Saint-étienne - 43 - Haute-loire - Le puy-en-velay - 44 - Loire-atlantique - Nantes - 45 - Loiret - Orléans - 46 - Lot - Cahors - 47 - Lot-et-garonne - Agen - 48 - Lozère - Mende - 49 - Maine-et-loire - Angers - 50 - Manche - Saint-lô - 51 - Marne - Châlons-en-champagne - 52 - Haute-marne - Chaumont - 53 - Mayenne - Laval - 54 - Meurthe-et-moselle - Nancy - 55 - Meuse - Bar-le-duc - 56 - Morbihan - Vannes - 57 - Moselle - Metz - 58 - Nièvre - Nevers - 59 - Nord - Lille - 60 - Oise - Beauvais - 61 - Orne - Alençon - 62 - Pas-de-calais - Arras - 63 - Puy-de-dôme - Clermont-ferrand - 64 - Pyrénées-atlantiques - Pau - 65 - Hautes-Pyrénées - Tarbes - 66 - Pyrénées-orientales - Perpignan - 67 - Bas-rhin - Strasbourg - 68 - Haut-rhin - Colmar - 69 - Rhône - Lyon - 70 - Haute-saône - Vesoul - 71 - Saône-et-loire - Mâcon - 72 - Sarthe - Le mans - 73 - Savoie - Chambéry - 74 - Haute-savoie - Annecy - 75 - Paris - Paris - 76 - Seine-maritime - Rouen - 77 - Seine-et-marne - Melun - 78 - Yvelines - Versailles - 79 - Deux-sèvres - Niort - 80 - Somme - Amiens - 81 - Tarn - Albi - 82 - Tarn-et-Garonne - Montauban - 83 - Var - Toulon - 84 - Vaucluse - Avignon - 85 - Vendée - La roche-sur-yon - 86 - Vienne - Poitiers - 87 - Haute-vienne - Limoges - 88 - Vosges - Épinal - 89 - Yonne - Auxerre - 90 - Territoire de belfort - Belfort - 91 - Essonne - Évry - 92 - Hauts-de-seine - Nanterre - 93 - Seine-Saint-Denis - Bobigny - 94 - Val-de-marne - Créteil - 95 - Val-d'Oise - Cergy Pontoise - 971 - Guadeloupe - Basse-terre - 972 - Martinique - Fort-de-france - 973 - Guyane - Cayenne - 974 - La réunion - Saint-denis - 976 - Mayotte - Mamoudzou
Auvergne-Rhône-Alpes, Bourgogne-Franche-Comté, Bretagne, Centre-Val de Loire, Corse, Grand Est, Hauts-de-France, Île-de-France, Normandie, Nouvelle-Aquitaine, Occitanie, Pays de la Loire, Provence-Alpes-Côte d'Azur